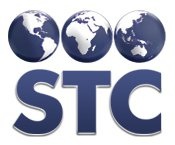 STC's Stand Alone Forecaster and Reminder/Recall tools afford providers significant cost savings in managing their patients' vaccination schedule and outreach efforts while greatly improving patient compliance and overall immunization rates.
Tucson, AZ (Vocus/PRWEB) March 28, 2011
Patients often fall behind on their routine immunizations because they are not mindful of the often complicated vaccine administration schedules. STC's Stand Alone Forecaster (SAF) and Reminder/Recall modules significantly assist immunization program staff and health care providers in increasing vaccination rates among patients with records in their state immunization registry.
STC's Stand Alone Forecaster service allows an immunization registry application to obtain forecast information about the patient. The SAF module automatically calculates vaccinations in four categories: Recommended Date, Minimum Date, Past Due Date, and Maximum Date according to recommended Advisory Council on Immunization Practices (ACIP) national guidelines. Using a powerful algorithm, the module computes and visually displays vaccination events for each of the categories based on data about each record that resides in the state's immunization registry. The module "flags" past-due and currently-due vaccines and alerts registry users. The SAF tool integrates seamlessly and easily with existing immunization registries, either through STC's IWeb registry or those from other suppliers. STC's SAF significantly improves a provider's ability to maintain current vaccination coverage among patients, avoiding missed opportunities for vaccination and providing accurate and timely projections of future need so that they can be effectively managed with minimum effort.
STC's Reminder/Recall module allows providers to effectively and efficiently manage outreach and notification to patients who are past-due, currently-due, and next-due for one or more specific vaccines. Users work with an integrated web-based suite of tools to query patient records, view listings of patients who are due for immunization, and issue notifications to the patients in a variety of formats. Available formats include postcards, mailing labels, auto-dialer files for telephone contact, and customizable message content that is personalized to each patient's circumstances. The interface, which can also be integrated into existing immunization registries, generates reminder/recall lists by user-specified sort fields (such as date of birth) that can be exported for use outside the module. STC President and CEO Michael Popovich says, "STC's Stand Alone Forecaster and Reminder/Recall tools collectively afford providers significant cost savings in managing their patients' vaccination schedule and outreach efforts while greatly improving patient compliance, appointment-keeping, and overall immunization rates within the community."
The STC product line is recognized as the foremost immunization registry solution system in the U.S. market today and includes proven functionality and interoperability to increase immunization coverage levels, reduce pockets of need, and maximize limited program resources. The products have been used at the state level, as well as in public health clinics, private physician offices, community health clinics, WIC offices, and mobile and outreach clinics.
STC is widely recognized as a leading public health informatics company in the U.S. Their products and services play a key role in protecting the public from diseases. STC leverages more than twenty years of experience in developing solutions important to addressing and solving critical public health issues. STC is committed to improving public health through the applied use of population health data collected through modernized information systems. Their staff is a unique blend of public health specialists and applied information system developers who come together to create cost effective public health technology solutions. STC continually shows its clients the value of investing in public health information technology through high quality service, innovative software solutions, and population-based outcomes. STC delivers and installs quality products and services in a timely and efficient manner.
To learn more about STC's Stand Alone Forecaster and Reminder/Recall modules, please refer to the attached documentation, which outlines STC's immunization registry expertise. If you would like additional information about any of STC's products and solutions, visit the all new stchome.com or contact: Todd Commyn, STC Director of Sales and Marketing 520.202.3333
###