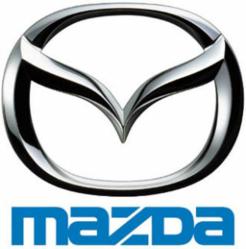 Temecula, CA (Vocus/PRWEB) March 30, 2011
At Temecula Mazda - the leading Mazda dealership in Temecula, California and the surrounding area - they are pleased that the Mazda Foundation is donating $150,000 to the American Red Cross to help the citizens of Japan.
After the recent earthquake and tsunami, problems kept appearing. From radioactivity to stopping plants because of damage, there has been a lot for car companies to deal with in Japan recently. That said, many companies are still stepping up to make sure they do the right thing.
"Mazda and its U.S. employees are deeply concerned for the safety and well-being of its Japanese colleagues, suppliers, employees and their families in the affected region of Japan," said Mazda Foundation Chairman Jim O'Sullivan.
"We extend our thoughts and prayers to the people of Japan as they recover from this terrible tragedy."
The Board of Directors of the Mazda Foundation unanimously approved the donation of $150,000.00 to the American Red Cross Japan Earthquake and Pacific Tsunami Relief Fund.
As the the corporate foundation of Mazda North American Operations, Mazda Foundation has awarded over $7 million to worthwhile causes across the United States since its initial grants in 1992. This is quite a bit of money that has helped many people.
While problems in Japan are sure to continue, Mazda Foundation, the American Red Cross and many other relief organizations are sure to step in and help where needed. The fact that the Mazda Foundation has jumped into motion so quickly has been appreciated by the people of Japan.
While reconstruction happens in Japan, companies like Mazda are also recovering quickly, getting back into production. With many high-tech hybrid and electric cars built on mainland Japan, the recent disaster has had many people worried.
With so many people donating, however, it appears as if things are going to get better quickly. It is going to take time, but donations from organizations like the Mazda Foundation are sure to help. There are also those who are striving to help in their own way locally.
Here in Temecula, California, Temecula Mazda is the leading Mazda dealership. As such, they have been working hard to maintain Mazda's top notch image. From helping their local community to making great Mazda cars available to the public, they have been serving the area for many years.
If you want to take one of the new 2011 Mazda vehicles for a test drive, make sure to stop in at Temecula Mazda today. Their sales team is professional and friendly. They are willing to help answer any questions you might have about any of the new Mazda cars for 2011.
###