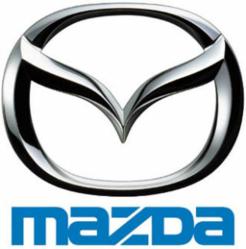 Temecula, CA (Vocus/PRWEB) March 29, 2011
Temecula, California - If you ask the professionals at Temecula Mazda - the premiere Mazda dealer in Temecula, California - they will tell you that they were not surprised that Mazda was listed on J.D. Power and Associate's 2011 Customer Service Index (CSI).
While Mazda makes many great vehicles - especially the 2011 Mazda lineup - as a company they try to go beyond just selling good automobiles. By adding great customer service to the experience, they are able to give shoppers the extra something they need to stay fiercely loyal to Mazda.
The study by JD Power and Associates examines satisfaction among vehicle owners who visit a service department for maintenance or repair work. The CSI rankings are based on dealer performance during the first three years of ownership, which usually represents the majority of the vehicle warranty period.
In total, five measures are examined to determine overall customer satisfaction with dealer service (listed in order of importance):
● Service quality
● Service initiation
● Service advisor
● Service facility
● Vehicle pick-up
"This performance is a reflection of the hard work and dedication of all Mazda dealerships across the U.S., and is an indication that we are on the right path to long-term success with the programs and policies put in place over the last couple of years," said Jim O'Sullivan, president and CEO, Mazda North American Operations.
"This business is a marathon not a sprint, and we are building a company and a brand that speaks for quality and customer satisfaction. Our customers are very important to us and they deserve the very best treatment as Mazda owners."
Customers in the market for a new car or truck these days have more options than ever before. This means they can be picky and go with companies that treat them well.
Mazda cars are a very smart choice for many different reasons. When you consider the great customer service, there is very compelling evidence that you should go with Mazda. If you have any questions and live around Temecula, California, there is one place to stop.
At Temecula Mazda - the premiere Temecula, California Mazda dealer - you can get all of your questions answered. And when it comes to customer service, they truly go the extra mile to make sure all of their customers are more than "just satisfied."
###