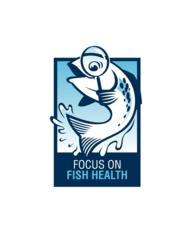 (Vocus/PRWEB) March 30, 2011
Using live minnows as bait is a tradition passed down over generations and an important part of American culture, says USDA aquaculture veterinarian Dr. Janet Whaley.
But, she cautions, "to protect your favorite fishing spot, it is important to make sure that your baitfish don't carry any unwanted hitchhikers like exotic plants, animals, or diseases."
In response to the arrival of the viral hemorrhagic septicemia (VHS) virus in the Great Lakes, state and federal authorities reviewed and revised baitfish regulations to make sure that anglers' baitfish are safe for the environment.
Fishing enthusiasts who enjoy the Great Lakes and nearby inland bodies of water should be aware of the state rules for both frozen and live baitfish, says Whaley. While regulations and enforcement vary from state to state, two basic tips for anglers are similar:

Those who capture their own baitfish should use them only in the same lake, river, or stream. If they are not taken anywhere new, dangerous hitchhikers won't be moved to new places.
Make sure that baitfish is purchased from a reputable dealer who follows local, state and federal regulations. "It is okay to ask 'What steps do you take to make sure that your baitfish is free of important diseases and aquatic hitchhikers?'" Whaley notes.
To keep up to date on Great Lakes states regulations, visit the following web sites:
Illinois: dnr.illinois.gov/fishing/Documents/IllinoisFishingInformation.pdf
Indiana: in.gov/dnr/fishwild/files/fw-2010FG_regs.pdf
Michigan: michigan.gov/documents/dnr/understanding.vhs.rules_23885_7pdf
Minnesota: files.dnr.state.mn.us/rip/regulations/fishing/fishing.201.pdf and dnr.state.mn.us/fish_diseases/vhs.html
New York: dec.ny.gov/outdoor/33072.html
Ohio: dnr.state.oh.us/Portals/9/pdf/pub084.pdf
Pennsylvania: fish.state.pa.us/fishpub/summary/z00complete.pdf
Wisconsin: dnr.wi.gov/fish/vhs/vhs_prevent.html
For more information on how to prevent the spread of VHS, visit http://www.FocusOnFishHealth.org .
Media representatives may contact Joelle Hayden 301-734-0595 or Charlotte Roy, Public Relations Director, at croy(at)diversitymc(dot)com , 404-531-6777 or 404-313-2860
###