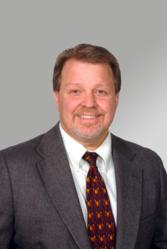 We've shown that stroke survivors, 10 years out from their stroke, can benefit from structured physical exercise
Baltimore, MD (Vocus/PRWEB) March 28, 2011
In the last decade, a paradigm shift in the field of stroke rehabilitation and treatment has occurred, and one of the major forces behind this shift is Richard Macko, MD, director of the Maryland Exercise & Robotics Center of Excellence at the Veterans Affairs (VA) Maryland Health Care System and a professor of neurology, medicine, physical therapy & rehabilitation science at the University Maryland School of Medicine. A clinician and researcher who has demonstrated a tireless effort to better understand and treat stroke, Macko has been selected to receive VA's Paul B. Magnuson Award for Outstanding Achievement in Rehabilitation Research and Development.
Established in 1998 to recognize the importance of rehabilitation research, the award is granted annually to a VA investigator who exemplifies entrepreneurship, humanitarianism and dedication to Veterans. The Paul B. Magnuson award consists of a $50,000 contribution for up to three years to supplement ongoing, peer-reviewed research and is the highest honor for VA rehabilitation investigators. Macko will receive the award on May 4 at a Congressional reception on Capitol Hill.
"Dr. Macko, a staff physician at the VA Maryland Health Care System since 1993, has displayed a genuine dedication to caring for Veterans with disabilities and has focused his career on providing innovative solutions to assist them to return to the highest possible level of function," said Dennis H. Smith, director of the VA Maryland Health Care System.
Macko leads an interdisciplinary research team at the Baltimore VA Medical Center, a division of the VA Maryland Health Care System, in developing task-oriented exercise training that improves functional mobility by examining and tracking brain plasticity, even years after a disabling stroke. Macko's research has shown that profound cardiovascular de-conditioning propagates disability after stroke, while inflammatory and metabolic abnormalities in the paralyzed muscles propagate resistance to insulin, increasing the risk for diabetes, cardiovascular disease and recurrent stroke events.
"Macko and his team are the premiere muscle, metabolism and exercise physiology investigators for stroke survivors in North America," said Daniel Hanley, MD, a professor at Johns Hopkins Medicine. "He has been actively investigating training and exercise programs that improve the daily lives of stroke survivors for 15 years and has created new knowledge that is both mechanistically unique and novel in its pathophysiological insight. His findings have led to completely new, yet practical understanding of how to enhance the quality of life of the stroke survivor with simple, generalized treatments."
"When I first started putting chronic stroke survivors who were 20 years past their stroke on treadmills, my colleagues thought I was crazy," said Macko of his vision. His work--seminal studies that--show that cardiometabolic risk factors are modifiable through structured exercise, improving glucose tolerance and reversing diabetes - has redefined the standards of post-stroke treatment.
"Until recently, clinicians thought that stroke treatment and physical therapy had to be frontloaded and that after a certain time, stroke survivors didn't advance. We've shown that stroke survivors, 10 years out from their stroke, can benefit in numerous ways to structured physical exercise. We're seeing improved ambulatory function as far as 20 years after a stroke," Macko said in a recent interview.
Macko's research has advanced the neuroscience of exercise rehabilitation, showing that aerobic training improves cerebral vasomotor reactivity in older chronically disabled stroke patients, offering stroke survivors hope to fight back against their disabilities through structured exercise, to improve brain health and function, and to prevent recurrent strokes.
Macko's expanding collaborations with eight other academic institutions supported the effort to establish the Maryland Exercise & Robotics Center of Excellence in 2005 to extend motor learning models for the treatment of other neurological conditions such as Parkinson's disease, traumatic brain injury, spinal cord injury, multiple sclerosis, and other neuromuscular diseases.
Upon invitation from the National Academies of Sciences in Washington, DC, the Centers for Disease Control in Atlanta, Ga., and the Institute Superiori di Danita (ISS, the Italian equivalent of the National Institute of Health) in Rome, Italy, Macko participated in a joint US-Italian initiative to improve the management of chronic stroke survivors in Italy, and collaborated to develop the community-based model "Adaptive Physical Activity" with exercise classes for aging stroke survivors. Macko then imported and refined the project, launching a new partnership with the Howard County Department of Aging to establish the same classes at three senior centers in the county.
Another collaboration includes his work with the Massachusetts Institute of Technology (MIT) to develop and test a novel ankle robotics unit, which has since proven in pilot studies to improve ankle motor control in the weakened limb of chronic stroke survivors. His collaboration with MIT resulted in the VA Maryland Health Care System hiring its first robotics research engineer—Anindo Roy, PhD—to help develop and test a graphic user interface to integrate the Anklebot into the complex gait of chronic stroke patients to stimulate locomotor learning. The team is now advancing robotics in the use of stroke rehabilitation by testing the Anklebot at the bedside in early stroke recovery.
"Dr. Macko has made important scholarly contributions in many areas related to stroke and has been a leader in stroke rehabilitation," said E. Albert Reece, MD, PhD, MBA, dean of the University of Maryland School of Medicine. "He also has excelled as a clinician and an educator. He teaches medical students, residents, fellows and graduate students and was recognized for his teaching with the School of Medicine's Department of Neurology Golden Hammer Award in 1996."
Reporter's Note: VA's Science Awards will be presented at a special awards ceremony set for Wed. May 4 in Room 334 (The House VA Committee Room) in the Cannon House Rotunda on Capitol Hill, at 6:45 p.m. Also on hand during the awards ceremony is country music singer/songwriter Stephen Cochran, a Veteran from the Middle East conflicts, who has benefitted from an experimental surgery conducted by the VA and Vanderbilt University.
The VA Maryland Health Care System (VAMHCS) provides a broad spectrum of medical, surgical, rehabilitative, mental health and outpatient care to Veterans at two medical centers, one community living & rehabilitation center and five outpatient clinics located throughout the state. More than 52,000 Veterans from various generations receive care from the VAMHCS annually. Nationally recognized for its state-of-the-art technology and quality patient care, the VAHMCS is proud of its reputation as a leader in Veterans' health care, research and education. It costs nothing for Veterans to enroll for health care with the VA Maryland Health Care System and it could be one of the more important things a Veteran can do. For information about VA health care eligibility and enrollment or how to apply for a VA medical care hardship to avoid future copayments for VA health care, interested Veterans are urged to call the Enrollment Center for the VA Maryland Health Care System, Monday through Friday, from 8 a.m. to 4:30 p.m. at 1-800-463-6295, ext. 7324 or visit http://www.maryland.va.gov.