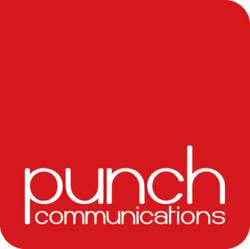 Whilst this sounds like a run of the mill algorithm update, it has a massive effect on all engagement from Facebook and brands need to look carefully at the impact this is having
London, UK (PRWEB) March 30, 2011
The impact of Facebook's EdgeRank algorithm will necessitate Social Media agencies and in-house teams that manage social media profiles significantly re-evaluating engagement strategies for Facebook, according to PR, Search and Social Media Agency Punch Communications.
EdgeRank, Facebook's algorithm which measures each Facebook update post to determine where it should be displayed in each fan's Top News stream, has made a significant difference to what each user sees within their news feed.
Previously, the act of becoming a fan of a specific page would ensure that updates from that page were displayed in chronological order. This functionality is still available through choosing to see the 'Most Recent' feed within Facebook's newsfeed tab. However the Top News setting is default, resulting in the algorithm effectively being responsible for what content is displayed in the vast majority of newsfeeds.
The criteria which EdgeRank measures to determine whether and where to display each post include age of the post ('Time'), a rating described as 'Affinitiy', which analyses each user's history of interaction with posts from that page and, finally a 'Weight' rating, based on a correlation of the type of content within the post cross referenced with the user's history of interaction with that type of content.
Pete Goold, Managing Director of Punch, comments:
"Whilst this sounds like a run of the mill algorithm update, it has a massive effect on all engagement from Facebook and brands need to look carefully at the impact this is having. Firstly, the size of a community is now no longer a clear indicator of how many people will receive content updates. Moreover, there is increasingly an art to crafting updates which are likely to result in the highest possible engagement response and thereby be displayed to the greatest proportion of the page's overall fan base.
"In short, social media outreach has become more akin to search engine optimisation, with a set of rules and guidelines that should be followed in order to give the post the greatest chance of being found and acted upon by the intended recipients."
For more information about Social Media or SEO PR, contact Punch on 01858 411600 or http://www.punchcomms.com.
###