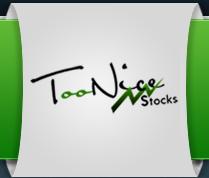 According to company updates for the year of 2010 and 4Q 2010, this preliminary data will be available in 1Q 2011, which is winding down rapidly.
New York, NY (Vocus/PRWEB) March 28, 2011
TooNiceStocks research has unearthed a near-term catalyst in CorMedix Inc. in the form of interim data to be revealed in its phase II trial for its lead product, CRMD001 Deferiprone. CRMD001 will be used for the treatment of contrast-induced nephropathy, hereafter CIN. According to company updates for the year of 2010 and 4Q 2010, this preliminary data will be available in 1Q 2011, which is winding down rapidly. Data for the entire trial will be available in 2H 2011. An additional catalyst due out any time is the investigational device exemption approval by the FDA for CorMedix's other key product, CRMD003 Neutrolin, to prevent catheter related bloodstream infections. This approval would allow Cormedix to initiate its medical device trial for this indication in which the company has already manufactured its first batch and started stability testing.
Digging deeper into these two indications, TooNiceStocks sees potential value added to the company due to the market for both indications.
CRMD001 Deferiprone is a novel oral, twice-daily formulation of an iron binding/chelating drug. Patients with chronic kidney disease frequently need to undergo many diagnostic x-ray procedures. These procedures require the patients to be given iodinated contrast dyes to enhance the x-ray images to facilitate accurate analysis and diagnosis by the physicians. For normal and healthy patients, these dyes are generally well tolerated, however for patients with renal (kidney) disease, the dyes can be toxic due to the imparted labile iron and can be fatal, hence the CIN term. This is particularly true for those patients additionally having diabetes. CRMD001 acts as a chelating agent in that it binds the excess labile iron determined to be the reason for the toxic CIN. Currently, there is no FDA-approved drug to treat or prevent CIN. CorMedix has projected a patient population to be roughly 165,000 patients annually for the CIN indication. The FDA has already approved a phase III trial for CRMD001 and has additionally granted a SPA, or special protocol assessment, to guide the company through this trial with a greater chance of success pending promising phase II results.
CorMedix filed for an investigational device exemption for CRMD003 Neutrolin in 4Q 2011 and awaits word from the FDA in order to begin its trial for its Catheter Related Bloodstream Infection, or CRBI, device indication. CRMD003 is a liquid formulation designed to fill or "lock" central venous catheters when they are not being used. The solution acts as a combination antimicrobial agent and anticoagulant to both help prevent infections and to also prevent clotting of the blood that would block the catheters. CorMedix has also started the application process for submitting a CE Mark in Europe for 2011 in order to obtain approval to market the product there as well. As noted earlier, Cormedix has already manufactured a batch of the product and initiated stability testing on the Neutrolin solution comprised of taurolidine, citrate and heparin. The CRBI indication as noted by the company has a large market potential with 160,000 cases in the United States annually. TooNiceStocks also notes that this solution may have applications in other indications such as in intensive care units, parenteral (giving nutrients intravenously) and additionally for central venous catheters used to deliver chemotherapy drugs, thereby greatly increasing potential marketability.
TooNiceStocks sees potential with Cormedix Inc., which has a strong pipeline with the aforementioned drug and device as well as the rest of its pipeline. However, TooNiceStocks research has also noted something a little more under the radar during these early-stage trials. Looking at it share structure, CorMedix has about 11.4 million shares outstanding. Institutional investors are taking a real interest in CorMedix's common stock and have been buying up shares. TooNiceStocks Research reveals the following institutional investors and holdings:
Millennium Management based out of New York City - 582,950 shares
AQR Capital Management – 214,600 shares
CNH Partners – 75,400 shares
Capital Management – 200,676 shares
GRT CAPITAL PARTNERS LLC – 48,800 shares
Raleigh, NC based PharmaBio Development – 1.18 million shares as recently reflected on a March 23rd 2011 13G
These six largest institutional holders of CorMedix stock represent a total of 2.30 million shares, or over 20% of CorMedix Inc. Additionally, since its March of 2010 IPO, there have been four recorded insider transactions. Though not significant holdings, all four transactions (by three different insiders) were buys and represent a total of 17,160 shares.
TooNiceStocks in house biotech specialist believes that with the preliminary phase II trial data of CRMD001 due out any day, an investigational device exemption approval by the FDA expected for CRMD003 at any time as well, high institutional ownership of its common shares, and all insider buys since it March 2010 IPO, TooNiceStocks will be continuing its watch and research into CorMedix Inc.However, with no current revenue the trial data for CRMD001 will be key. If the data is positive, then investors will see potential in the company and drug companies would see it as a good potential partnership shouldering some of the phase III costs. However, failure with CRMD001 would be catastrophic and CorMedix would be relying on its next in line CRMD003 medical device as its first potential revenue. The eyes of six institutional holders, its three largest insider holders and the rest of the investment community will be on Cormedix over the remaining days or weeks of March, 2011 and beyond. Remember this is the market, anything is possible.
Thanks,
http://www.TooNiceStocks.com
"Finding Value in the Undervalued"
Every week we have our very popular technical reports. We work hard to research promising companies in all exchanges. Please join us for daily chatter. Real Traders + Real Research.
TooNiceStocks.com in no way has been compensated for advertising, marketing or profiling CorMedix Inc., rather we have initiated our own independent research. The data stated in our research article is derived from publicly disseminated information. None of the profiles issued by TooNiceStocks.com, constitutes a recommendation for any investor to purchase or sell any particular security or that any security is suitable for any investor. Any investor should determine whether a particular security is suitable based on the investor's objectives, other securities holdings, financial situation needs, and tax status. Examples presented on TooNiceStock.com website are for educational purposes only. Such set-ups are not solicitations of any order to buy or sell. Accordingly, you should not rely solely on the Information in making any investment. Rather, you should use the Information only as a starting point for doing additional independent research in order to allow you to form your own opinion regarding investments. Please note well that TooNiceStocks.com employees are not Registered as an Investment Advisor in any jurisdiction whatsoever. Full disclaimer can be read http://www.toonicestocks.com.
###