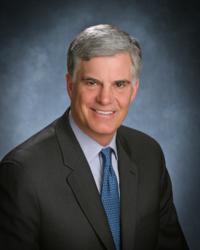 Tom was the unanimous choice for our Board of Directors, said Chairman Jack Burt.
Saginaw, MI (Vocus/PRWEB) March 29, 2011
Duro-Last® Roofing, Inc., is pleased to announce the hiring of Thomas L. Saeli as Chief Executive Officer.
Tom brings a wealth of experience and a breadth of knowledge to Duro-Last's growing business. He was recently the Chief Executive Officer of Noble International, Ltd. Previous to that, Tom was Vice President of Corporate Development for Lear Corporation. His experience involves growing companies through acquisitions, joint ventures and sales increases. Tom has an M.B.A. in Finance and Accounting from Columbia University and a B.A., in Economics from Hamilton College. Originally from New York, Tom has lived in Michigan since 1988, where he and his wife Molly have raised their four children.
"Tom was the unanimous choice for our Board of Directors," said Chairman Jack Burt. "My father was a classic entrepreneur, and his vision, ambition, and business philosophy brought great success to our company. We are confident that Tom will provide excellent leadership for Duro-Last and the other businesses in the John R. Burt Enterprises family of companies as they grow and strengthen their positions in the marketplace."
In addition to Duro-Last, Tom will oversee the operations of sister companies Plastatech® Engineering, Ltd., Oscoda Plastics®, Inc., TIP-TOP® Screw Manufacturing, Inc., Energy Solutions Insulation®, Inc., and JRB Personnel, LLC.
"I am honored to join the Duro-Last team and its family of companies as C.E.O.," said Tom. "Duro-Last has become a leader in the commercial roofing industry by focusing on customer service and at the same time retaining its strong heritage. I look forward to the future as we continue to maintain unwavering attention to these principles."
With corporate headquarters and a manufacturing facility in Saginaw, Michigan, and other locations in Grants Pass, Oregon; Jackson, Mississippi; and Sigourney, Iowa, Duro-Last Roofing, Inc. is the manufacturer of the "World's Best Roof"®. Since 1978, Duro-Last has produced a custom-fabricated, thermoplastic single-ply roofing system that is ideal for any flat or low-sloped commercial or industrial building. Energy-efficient and extremely durable, the Duro-Last roofing system is also leak-proof, virtually maintenance-free and resistant to chemicals, fire, punctures, and high winds. In addition to the Duro-Last roofing system, the company's brands include the Duro-Last Cool Zone®, the Duro-Shield® metal retrofit, Duro-Last Designer Series roofing systems, and the Duro-Last Fleeceback™ System. For more information, contact Fred Sitter at 800-248-0280 or visit http://www.duro-last.com.
###