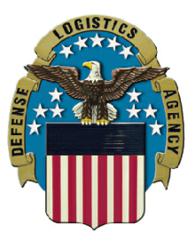 Arlington, VA (Vocus/PRWEB) March 29, 2011
The annual DLA Industry Conference & Exhibition, formerly known as 2010 DLA Enterprise Supplier Conference & Exhibition, will hold its 2011 event June 27 through June 30, 2011 at the Greater Columbus Convention Center in Columbus, OH.
The purpose of the newly renamed conference is to support businesses in their efforts to establish and further their relationships within DLA, as well as develop partnerships with other industry members.
Hosted by VADM Alan S. Thompson, SC, USN, Director, Defense Logistics Agency, the conference will highlight the agency's integral role in providing worldwide logistics support. This year's theme, "Sustaining Warfighter Support While Reducing Cost," reflects the Secretary of Defense Robert Gates' directive to reduce costs and create efficiencies within the system. The Conference will also highlight the 50th Anniversary of DLA.
The DLA Industry Conference will be a comprehensive, interactive experience that will include DLA Aviation, DLA Land and Maritime, DLA Distribution, DLA Disposition Services, and DLA Logistics Information Service. There will be increased participation from DLA Energy and DLA Subsistence (part of this year's expansion of DLA Troop Support).
The conference's agenda includes a number of one-on-one and group interactive sessions each day, providing a unique opportunity for buyers and sellers to meet, including Networking Room Sessions, Capabilities Assessment Room Sessions, and Supply Chain Sessions.
The DLA employs approximately 27,000 civilian and military employees; supports nearly 1,900 weapons systems; supports humanitarian relief efforts at home and abroad; and is a leader in DoD's efforts to supply the military services with alternative fuel and renewable energy solutions.
For more information on attending, exhibiting or being a sponsor at the 2011 DLA Industry Conference, visit http://www.ndia.org click on "Meetings and Events" and look up event number 1780.
###