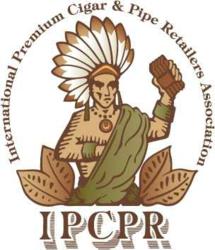 Even the Federal Reserve Bank, using data from the Bureau of Labor Statistics, has officially noted the negative business and jobs impact that such bans have on local and statewide economies
Indianapolis, Indiana (Vocus/PRWEB) March 28, 2011
A statewide smoking ban with key exemptions has passed the Indiana House and now awaits action in the Senate. The International Premium Cigar & Pipe Retailers Association is urging its members and their cigar loving customers to ensure that the exemptions stay in place.
Indiana House Bill 1018 exempts casinos and horse racing establishments, retail tobacco shops and bars that only admit customers over the age of 21. The exemptions include nursing homes and fraternal clubs.
Chris McCalla, legislative director of the IPCPR, cited the economic downsides of a smoking ban and that the current exemptions would help mitigate them to the benefit of the state. According to the nonpartisan Legislative Services Agency, banning smoking in casinos and horse racing tracks could cost the state about $190 million a year.
"If a smoking ban in gambling establishments could negatively impact their business, it could also hurt other adult-oriented businesses, like bars. And the pleasures of smoking shouldn't be denied to veterans and other members of fraternal clubs as well as those Indiana constituents in nursing homes," he said.
Lost business means lost jobs and lost tax revenues, McCalla pointed out.
"Even the Federal Reserve Bank, using data from the Bureau of Labor Statistics, has officially noted the negative business and jobs impact that such bans have on local and statewide economies," said McCalla.
McCalla explained that legislated smoking bans are not only unnecessary, they attack the personal rights of smokers and non-smokers, alike. It is the right of every business owner to declare their businesses smoke-free or not, he added.
"It is not up to government to make that decision," declared McCalla, "and customers can decide for themselves if they want to patronize a place that does or does not allow smoking on the premises. I think people are getting fed up with government telling them what they can and cannot do."
Contact:
Tony Tortorici
678/493-0313
###