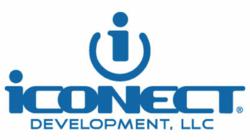 Los Angeles, CA (Vocus/PRWEB) March 29, 2011
iCONECT Development LLC, a world leader in litigation support and collaboration software, today announced the hiring of Jonathan Wiley, a former business development leader with Digital Legal and Edmond Scientific Company. In his role as Southeast Regional Senior Sales Consultant, Wiley will oversee the company's day-to-day sales operations, including direct sales initiatives and customer relationship management (CRM) with law firms, corporations, and iCONECT's network of LSPs (Legal Service Providers) for the Southeast region of the U.S.
"Jonathan's background in creating successful sales programs, and being highly involved in the education and legal associations in his community, make him an ideal fit for our culture of understanding and anticipating our customers' information-sharing needs," said Cynthia Williams, CEO of iCONECT Development, LLC. "His deep expertise in technology and his networking connections in the Southeast region give him a unique ability to design and deliver simple, easy-to-use, innovative solutions for our customers."
Wiley's responsibilities will include creating and driving effective sales programs, assessing a variety of clients and their needs to build strong CRM processes and support, and educating and training the iCONECT sales staff on current and upcoming iCONECT products.
"iCONECT's focus on creating innovative, collaboration technology that makes a market difference, along with the company's drive to be a leader in document collaboration technology, was a primary driver for my coming onboard," said Wiley. "With the company's industry-leading litigation support solutions for law firms, corporations and government agencies of all shapes and sizes, I look forward to expanding the company's footprint and market share in the U.S."
ABOUT ICONECT DEVELOPMENT, LLC
iCONECT® Development, LLC, is the robust and reliable choice for litigation support software, with products trusted for more than 10 years by prestigious AmLaw 100 and Magic Circle firms, corporate legal departments, government agencies and their Legal Service Providers (LSPs) for document review, mergers and acquisitions, and multi-party international cases.
iCONECT and the iCONECT logo are trademarks or registered trademarks of iCONECT Development, LLC or its affiliates in the U.S. and other countries. Other names may be trademarks of their respective owners.
Media Contacts:
iCONECT:
Daniel Rhodes / Valerie Christopherson
Global Results Communications (GRC)
+1 949 608 0276
iconect(at)globalresultspr(dot)com
# # #