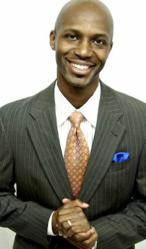 I believe in providing professional executives the ways to replace their income and set new goals to achieve success with a brand new direct sales profession!
(Vocus/PRWEB) March 29, 2011
Tony Tate, a Visalus Sciences Trainer reveals the consummate solution to business executives who want to replace their income. In a recent interview, Mr Tate shared his success story and his partnership with the solid direct sales company.
Tony Tate said, "What makes our business model unique is: Our attention to detail and our ability to build an effective business strategy, whether you are a busy executive or a physician or fitness professional."
As a successful business owner, Tony Tate believes that network marketing can replace the executive income and so should you. He shares the ingredients to his continued success with these thoughtful words.
"I believe in showing professional executives how to replace their income and set up new goals with an MLM profession," Tony Tate added.
Tate's strong belief in the company Visalus has put him on the roadmap of success. He attributes much of this success to his attitude, and the ultimate training that Visalus offers to business professionals.
Visalus's flagship product is a simple nutritional program, The Body by VI Challenge™ with menu plans and recipes that you can customize to your individual body's needs. It comes with a Health Membership to the Visalus Community where you have instant access to online tools to aid you in your success.
The Visalus community is filled with other people going through the challenge as well as others who have already participated. It is there to provide answers to questions, provide excellent training and give encouragement to participants as they go throughout the program.
Tony Tate points out to executives that are looking for a change and still want to maintain an affluent lifestyle that Visalus offers the ultimate benefits:

It provides the ability to have write offs as a home based business
An opportunity to replace corporate income and still maintain an affluent lifestyle.
A community that thrives on fostering personal growth while at the same time giving them access to first class training for building a business.
They are a wellness oriented company whose focal point is on revolutionizing your body, your mind and overall creating a healthy lifestyle.
Savvy business executives who want to make a change will learn more about how Visalus can help them transform their lives by contacting Tate at http://www.tonytate.net In addition; to learn more about how the Body By Vi Challenge™ works a free report is available for immediate download: http://tonytate.bodybyvi.com
For media Tony Tate is available for interviews. Many resources about Tony Tate's online network marketing training, events and special webinars can be obtained at http://www.tonytate.net.
Publicist Tatyana Gann, 615.354.7625
###