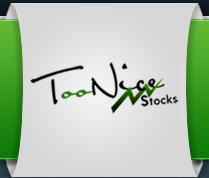 Neoprobe plans to report additional Phase III clinical trial for Lymphoseek, a radiopharmaceutical agent, at the June 2011 American Society of Clinical Oncology meeting.
New York, NY (Vocus/PRWEB) March 29, 2011
Neoprobe Corporation is the only company to optimize radiotracers and gamma detection hardware concurrently, providing tremendous growth opportunity. Neoprobe have been making remarkable strides within their financial and pipeline. In fiscal year 2010, reported revenue increased 12% and gross profit were up 17% compared to fiscal year 2009. The company holds approximately $6.4M in cash with no debt. In February a successful pre-IND meeting with the U.S. Food and Drug Administration re-initiated development for the RIGScan CR technology, proprietary radiopharmaceutical for the detection of colorectal cancer tumors. Furthermore, Neoprobe plans to report additional Phase III clinical trial for Lymphoseek, a radiopharmaceutical agent, at the June 2011 American Society of Clinical Oncology meeting. The supplemental Phase III data will further support Neoprobe's New Drug Application submission which is planned to be filed during the first half of 2011.
Technicals: Currently, shares are trading near the $4.00 resistance point. Looking at the daily chart, a round bottom technical pattern can be seen, indicating a trend reversal. The 5 day sma crossed over 10 day sma reconfirms the bullish sentiment. MACD cross over occurred under the zero line leading to another strong bullish signal.
Digging Deeper into Neoprobe Corporation's product pipeline and potential.
TooNiceStocks research will focus on Lymphoseek. Lymphoseek is a radiopharmaceutical tracing agent used to help surgeons identify sentinel lymph nodes (SNL) during intraoperative lymphatic mapping. Sentinel lymph nodes are the primary nodes receiving lymphatic drainage near the solid tumor. After identifying a SNL a biopsy is needed to determine if the tumor has metastasized, before resection of the SNL. The benefits of SNL identification prevents full axillary lymph node dissection, a radical surgery which introduces additional complications. Therefore, an accurate and precise radiopharmaceutical agent is needed to identify all the SNL to prevent metastasis and axillary lymph node dissection. Clinical data for Lymphoseek demonstrated superiority to conventional tracing agent, vital blue dye. NEO3-05 (breast cancer or melanoma) Phase III studies data showed an overall concordance rate of 98% to vital blue dye. A reverse concordance identified 85 additional lymph nodes that did not contain vital blue dye. 15 of those nodes were found by pathology to contain cancer. No safety concerned was discovered, however, additional studies, NEO5-09 (breast cancer or melanoma), are underway to confirm and provide additional support for the NDA. Post-marketing studies of head and neck squamous cell carcinoma, NEO3-06, are also initiated to expand NDA labeling. The data should be due out some time soon. If NEO3-05 data are any indication, NEO3-06 Phase III will not disappoint.
TooNiceStocks' research into the company revealed it has grown steadying in revenue and its expertise in gamma detectors and radiopharmaceutical agents, reaching a market capitalization of $303 million. The recent headlines of Neoprobe and Platinum Montaur Life Science, LLC conflicting opinions on issues such as management, capital allocation policies and governance has led Platinum attempting to nominate three board members at the annual meeting. Platinum Montaur Life Science, LLC collectively owns ~9.6 million shares of Neoprobe's common stock and warrants to purchase 16.7 million shares, a total 34% of Neoprobe's outstanding common equity. Platinum's sudden elevated interest in Neoprobe leads TooNiceStocks to conjecture a potential bigger move that might be made in the near horizon.
TooNiceStocks in house biotech specialist believes that with the radiopharmaceutical market in the U.S and Europe is projected to reach $5 billion by 2015, Neoprobe's radiopharmaceutical expertise combined with few competitors in the field will allow the company to capture a majority of the market. In the mean time, Neoprobe is due to release NEO3-9 data soon and the current technicals are reflecting its optimism. But remember this is the market and anything can happen.
Thanks,
http://www.TooNiceStocks.com
"Finding Value in the Undervalued"
Every week we have our very popular technical reports. We work hard to research promising companies in all exchanges. Please join us for daily chatter. Real Traders + Real Research.
TooNiceStocks.com in no way has been compensated for advertising, marketing or profiling Neoprobe Corporation, rather we have initiated our own independent research. The data stated in our research article is derived from publicly disseminated information. None of the profiles issued by TooNiceStocks.com, constitutes a recommendation for any investor to purchase or sell any particular security or that any security is suitable for any investor. Any investor should determine whether a particular security is suitable based on the investor's objectives, other securities holdings, financial situation needs, and tax status. Examples presented on TooNiceStock.com website are for educational purposes only. Such set-ups are not solicitations of any order to buy or sell. Accordingly, you should not rely solely on the Information in making any investment. Rather, you should use the Information only as a starting point for doing additional independent research in order to allow you to form your own opinion regarding investments. Please note well that TooNiceStocks.com employees are not Registered as an Investment Advisor in any jurisdiction whatsoever. Full disclaimer can be read http://www.toonicestocks.com.
###