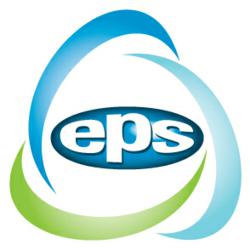 xChangePoint helps our customers address the organizational, informational and resource issues that inhibit real progress toward sustainability goals...
Jay Zoellner, CEO, EPS Corp
Costa Mesa, CA (Vocus/PRWEB) March 29, 2011
EPS Corp today announced the addition of a powerful new data analysis tool to the company's xChange Point® energy and carbon management software.
Entelliview(sm) provides interactive and versatile data dashboards that summarize up-to-the-minute business performance in a highly visual, easy-to understand format.
This new feature makes it easier to understand complex business data in the appropriate context, enabling faster and better decision making to reduce energy use and carbon emissions in real-time.
Entelliview enables manufacturers to:
· View real-time data from individual or multiple facilities. Users can instantly access information from plants within a region or across the entire enterprise at a specific timeframe such as by day, hour or minute,and displayed in a way that is most appropriate for their needs.
· Compare performance across time shifts at multiple plants. For example, production during the 8am-4pm shift at "Plant A" can instantly be compared with the 4pm-12am at "Plant B." Entelliview superimposes the results to identify opportunities for energy improvement and carbon emissions reductions between different shifts.
· See only the data they need, when they need it, in the right context. With "smart sorting," users can compare the performance of multiple pieces of equipment within a plant, or across multiple plants, using standard metric. For example, a company can compare kWh use between boilers at a plant, or all the boilers across 10 plants in real time.
· Automate performance reporting. With "set and forget" reporting, users configure their desired performance monitoring reports only once; xChange Point automatically pulls up the data and presents it as needed from that point forward.
· Get instant, in-depth intelligence. If a user sees an unusual spike in energy consumption, a simple click provides complete drill-down to the data for greater understanding. Users can view the data in graph or table format and export to Excel® in user-specified granularity and timeframe for any data points.
Built using Adobe® Flash®-based Flex technology, Entelliview incorporates feedback from many of EPS' Fortune 1000 customers who use xChange Point to manage their energy use at manufacturing facilities across their enterprises.
"xChangePoint helps our customers address the organizational, informational and resource issues that inhibit real progress toward sustainability goals by revealing the right information, in the right context, at the right time," said Jay Zoellner, Chief Executive Officer of EPS Corp. "Manufacturers don't have time to sift through and analyze mountains of data to get the information they need. Entelliview enhances the xChange Point real-time data by delivering the information in a format that is even easier and faster to review, understand and act upon."
xChangePoint is a powerful sustainability software-as-a-service solution that helps manufacturers reduce energy usage by up to 25% and significantly curtail carbon emissions and water use to achieve corporate sustainability goals. It takes real-time, enterprise-wide energy usage data, transforms it into targeted, actionable information and puts it into the hands of decision makers with the ability to make an impact. With the support of the EPS Sustainability Intelligence Team, xChangePoint provides fast identification of low and no-cost sustainability measures and presents the information in an easily understandable way so resources can be most efficiently allocated across the company.
About EPS Corp:
EPS Corp is a leading energy intelligence company that develops and implements analytic, efficiency, and clean generation solutions for Fortune 1000 companies. The company's integrated product and services suite is delivered using The EPS Way®, an innovative three-step process that maximizes energy and carbon reductions through financially compelling solutions. EPS delivers the right information – at the right time – to enable decisions that improve energy efficiency, reduce costs, and achieve sustainability goals. An accredited carbon calculation partner with the Carbon Disclosure Project, EPS was founded in 2001, and is headquartered in Costa Mesa, California. Visit epsway.com for more information.
xChange Point and EPS Way are registered trademarks of EPS Corp.
Excel is a registered trademark of Microsoft Corporation.
Adobe Flash and Adobe Flex are registered trademarks of Adobe Systems, Inc.
# # #