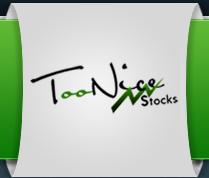 Genta Corporation an oncology drug development and commercialization company will release the long awaited AGENDA's overall survival data during early Q2 2011.
New York, NY (Vocus/PRWEB) March 29, 2011
Genta Incorporated an oncology drug development and commercialization company will release the long awaited AGENDA's overall survival data during early Q2 2011. The AGENDA trial was initiated after discovering from a previous trial, GM-301, a subset of melanoma patient responded more positively to their drug Genasense. Genasense is an anti-sense oligonucleotide specifically designed to inhibit the production of a protein known as Bcl-2, a known cancer promoter as well as causing chemotherapy resistance. Before delving into the potential of AGENDA's trial data a brief history of Genta is warranted.
Digging Deeper into the past troubles and potentials of Genta Incorporated.
TooNiceStocks uncovered since Genta inception it had three reverse splits. The latest one occurred February 18, 2011 with another possible reverse split before December 31, 2011. Current outstanding shares are approximately 47 million with authorized shares of common stock issuance of 100 billion. Reverse stock split is an implication of financial trouble especially without reducing authorized shares. After a reverse split, reducing the outstanding common shares, it effectively gives the company the ability to issue more equity or convertible bonds a dilutive means to raise capital. This may or may not happen with the company.
Besides their convoluted financials, TooNiceStocks found that Genta's lead drug candidate Genasense has been rejected twice by the U.S Food and Drug Adminstration (FDA). Genasense in combination with chemotherapy was proposed to the FDA for usage in the indication treatment of refractory Chronic Lymphocytic Leukemia (CLL) and melanoma. Based on CLL's Phase III clinical trial data, Genasense with chemotherapy met its primary endpoint achieving a complete or nodular partial remission, but failed its secondary endpoint. It found no significant difference in time to progression or overall survival compared to chemotherapy along; leaving the FDA unimpressed prompting a rejection. Similar results from GM-301, the melanoma trials, yielded another FDA rejection. There was no demonstrated efficacy in overall survival endpoint and showed an increased signs of toxicity. Although, on its secondary endpoints of tumor response and progression-free survival was favorable, it was not enough to garner an approval. However, after analyzing their data it was discovered a subset of melanoma patients responded positively to Genasense. Overall survival increased an average of 2.4 months compared to chemotherapy along. This promising data initiated the AGENDA trial testing the efficacy of Genasense to this subset of patients.
TooNiceStocks research dug deeper and found that AGENDA trial's co-primary endpoint and secondary endpoints data was released in October 2009 and the results were not as optimistic as previous expected. Their co-primary endpoint, progression free survival did not show statistically significant benefits compared to chemotherapy along. Secondary endpoints of overall response rate and disease control rate also demonstrated no statistically significant benefits. Although these results are remarkably different from their original melanoma trials, the most important data is yet to be released. The other co-primary endpoint, overall survival, will be released according to the company early second quarter 2011. If the overall survival data is similar to the original trial showing an increase of 2.4 months, Genta's plan to file another New Drug application will proceed. The overall survival data will be scrutinized by the FDA and most likely be used for approval.
TooNiceStocks in house biotech specialist believes with the trials and tribulations of Genta so long and numerous, their lead drug candidate might still have some hope. The unusual volume spikes are indications that microcap investors are still looking forward to the data. If the overall survival data is significantly beneficial, which might be if the trial used only the subset of melanoma patients, it could potentially give some hope to the long time followers. However, this is the market and anything can happen.
http://www.TooNiceStocks.com
"Finding Value in the Undervalued"
Every week we have our very popular technical reports. We work hard to research promising companies in all exchanges. Please join us for daily chatter. Real Traders + Real Research.
TooNiceStocks.com in no way has been compensated for advertising, marketing or profiling Genta Incorporated, rather we have initiated our own independent research. The data stated in our research article is derived from publicly disseminated information. None of the profiles issued by TooNiceStocks.com, constitutes a recommendation for any investor to purchase or sell any particular security or that any security is suitable for any investor. Any investor should determine whether a particular security is suitable based on the investor's objectives, other securities holdings, financial situation needs, and tax status. Examples presented on TooNiceStock.com website are for educational purposes only. Such set-ups are not solicitations of any order to buy or sell. Accordingly, you should not rely solely on the Information in making any investment. Rather, you should use the Information only as a starting point for doing additional independent research in order to allow you to form your own opinion regarding investments. Please note well that TooNiceStocks.com employees are not Registered as an Investment Advisor in any jurisdiction whatsoever. Full disclaimer can be read http://www.toonicestocks.com.
###