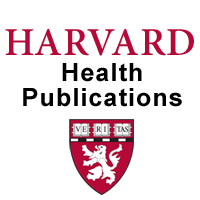 Boston, MA (Vocus/PRWEB) March 29, 2011
Stress management techniques can have a host of health benefits such as better mood and lower blood pressure, but relaxation response techniques may also alter the body at a deep, fundamental level—by influencing the expression of certain genes. Harvard Medical School's recently updated Special Health Report Stress Management: Approaches for Preventing and Reducing Stress explains how this is possible and also how a person can learn to identify stress warning signs and develop new tools to better manage stressful situations.
The genetic changes associated with the relaxation response were identified several years ago. A study examined the effects of the relaxation response on certain sets of genes and found that the relaxation response can turn certain genes on and off. The genes were involved with controlling how the body handles free radicals, inflammation processes, and cell death. While further research is needed to confirm these findings, the study has enhanced the credibility of the connection between mind and body, and could have important implications for how diseases are treated.
The study compared the activity of genes—whether the genes were being activated or suppressed—in 19 healthy adults who were long-term users of relaxation techniques and in 19 healthy adults who hadn't used relaxation techniques. Those who used relaxation techniques used a variety of methods—such as meditation, yoga, breath focus, or repetitive prayer. The researchers found that the activity of certain genes differed between these two groups. In order for the genetic changes to persist, relaxation response techniques have to be done regularly.
Also in this report:

Understanding the stress response
How to prevent and manage stress
The different faces of stress
How stress affects the body
Your guide to stress relief
The Stress Management Special Health Report is available for $18 from Harvard Health Publications (health.harvard.edu), the publishing division of Harvard Medical School. Order it online at health.harvard.edu/SC or by calling 877–649–9457 (toll-free).
Media: Contact Raquel Schott at Raquel_Schott(at)hms(dot)harvard(dot)edu for a complimentary copy of the Special Health Report, or to receive our press releases directly.
###