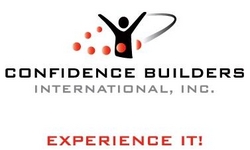 Mason, OH (Vocus/PRWEB) March 30, 2011
Once laughter rolls around, says Jessica Selasky, president of Confidence Builders, the audience relaxes and automatically begins to open up to new ideas. A surefire way to get off to a great start is to say something humorous, but Selasky suggests steering clear of jokes and one liners. Class participants are instructed not to tell jokes, but to share a story or a humorous incident that relates to the speech topic. It doesn't have to be a block-buster either, sometimes an observation about a current event, such as a recent snow storm or a sporting event, can bring gentle laughter to the audience. That's all it takes.
Humorous stories can be found everywhere and every day. Selasky recommends that students in the Cincinnati public speaking class keep a Fun Story Diary. The idea is to jot down the funny little things that happen during the course of an ordinary day. It might be something a three-year-old said that cracked the family up, an incident that happened while waiting in line at the supermarket, or something unusual and funny that happened at work. Stories are everywhere.
If these humorous little stories are kept alive in a memory vault, they can prove to be hidden treasures when it comes to public speaking. The fact is that audiences love stories, especially funny ones. When members of the Cincinnati public speaking classes practice the technique and start sharing their funny stories, the laughter is contagious. The room comes alive, nerves are calmed, and ideas start flowing freely.
A great way to keep the butterflies at bay during a presentation is to leave 'em laughing. Laughter leaves them open to learning. That's why the Confidence Builders' motto is Laughter precedes Learning. Selasky notes that when people arrive for the Cincinnati public speaking class called Your Public Speaking Workout, they look scared and uncomfortable. When they see a video camcorder set up, they're ready to hit the panic button. That's when the fun begins. Selasky shares an anecdote that everyone can relate to—usually based on something that's going on locally, such as a Bengals game or that Cincinnati native George Clooney is in town. She gets her first laugh and the audience immediately begins to calm down.
By the end of the session, laughter and good cheer fill the room. They get up, one by one, and face the camera. And they learn, step by step, how to make a good presentation. Because laughter dominates, the learning process is accelerated. Participants in the class say, "This was much more fun than I thought it would be and I learned a lot about public speaking." One proven formula for success for public speakers: Leave 'em laughing.
Contact Confidence Builders International to learn more about their Public Speaking Workout and other classes offered. Confidence Builders has over 15 years of experience helping business people learn the tips & techniques that make giving business presentations easy and FUN! To Learn More about Confidence Builders and the programs offered, call 513-314-4313 or visit http://confidencebuilders.com/.
# # #