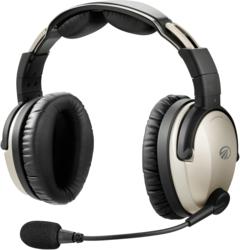 Lakeland, FL (Vocus/PRWEB) March 29, 2011
Lightspeed Aviation announces the release of the next-generation Zulu. The new Zulu includes several patent-pending innovations and capitalizes on Lightspeed's strength of responding to the needs of pilots. Some of the new features include: Microport Vent ℠ technology that provides greater ANR consistency, Lightcomfort ℠ design offering exceptional fit and less side pressure, and a Dual Aperture Disc ℠ microphone that adds more voice clarity and improved noise canceling capability.
Allan Shrader, president of Lightspeed Aviation states, "We were extremely proud of the advancements in design, technology and high performance that were part of the original Zulu, which we introduced just 3 1/2 years ago. Now, we've simply taken a great headset and made it even better."
The new Zulu was introduced today at the Sun'n Fun International Fly-In and Expo in Lakeland, Florida. Dealers will begin taking orders immediately and the headsets will begin shipping this spring.
Since 1996, Lightspeed Aviation has been known as the innovation leader in aviation headsets for the professional and general aviation pilot. Excelling in comfort, clarity, and technological advances, Lightspeed Aviation and its signature headset Zulu, have become the premium standard.
For more information:
lightspeedaviation.com
# # #