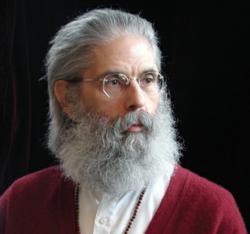 You cannot will the mind to be calm, but when you regulate the breath diaphragmatically,
you automatically calm the mind, and a calm mind makes healthier choices.
Averill Park, NY (PRWEB) March 30, 2011
The Yoga of Medicine program at The American Meditation Institute (AMI) in Averill Park, New York, will offer a new course by AMI founder Leonard Perlmutter entitled "Breathing as Medicine" on Saturday, April 9, 2011 from 10:00 AM through 12:00 PM.
Clinical studies have found that 75% of the toxins released every day by the body are expelled through respiration. But our habitual inhaling and exhaling through the mouth and chest may not be enough. If we do not breathe fully, deeply and diaphragmatically through the belly, we are not supplying our bodies with enough oxygen and subtle energy known as prana. Yogic breathing techniques, taught in this course, encourage all systems within the body to operate optimally.
According to AMI founder Leonard Perlmutter, "By re-learning to breathe as you did as an infant, you can enhance your immune system and capacity for exercise, lower your blood pressure, increase creativity and reduce many symptoms of heart disease, anxiety, depression, dementia, headaches, migraines, low back pain, insomnia, addictions, smoking, PMS, hot flashes, and many emotional conditions associated with fear and anger."
In addition to Perlmutter, faculty for this workshop will also include holistic physician Beth Netter, MD and accredited AMI meditation teacher Mary Helen Holloway.
Leonard Perlmutter is the founder of The American Meditation Institute and award-winning author of "The Heart and Science of Yoga: A Blueprint for Peace, Happiness and Freedom from Fear". Noted physicians Mehmet Oz, Dean Ornish and Larry Dossey have endorsed Mr. Perlmutter's book, which serves as the curriculum for his meditation and yoga mind-body medicine CME course for physicians.
About the American Meditation Institute
The American Meditation Institute is a 501(c)3 non-profit educational organization devoted to the teaching and practice of Yoga Science, meditation and its allied disciplines as mind-body medicine. In its holistic approach to wellness, the AMI combines the healing arts of the East with the practicality of modern Western science. The American Meditation Institute offers a wide variety of classes, retreats, and teacher training programs. AMI also publishes "Transformation," a bi-monthly journal of Yoga Science as holistic mind-body medicine. Call 800.234.5115 for a mail or email subscription.
Media Contact:
Mary Helen Holloway
60 Garner Road, Averill Park, NY 12018
Tel: 800-234-5115
Fax: 518-674-8714
###