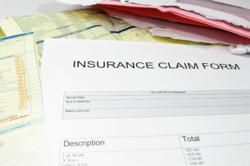 If insurance companies can keep people from receiving written information about their rights for 30 days, they can do whatever they want and no one can stop them.
Indianapolis, IN (Vocus/PRWEB) March 31, 2011
A five-state law firm--Hausmann-McNally, S.C.-- is strongly opposing Indiana's 30-day rule that prohibits attorneys from contacting accident victims to advertise their services. He sees a dangerous trend towards this in other states.
This new provision in Indiana's rules of professional conduct prohibits attorneys from making in-person, written or electronic solicitations in cases involving personal injury or wrongful death within 30 days of an accident or disaster.
This is totally wrong thinking, in the view of Hausmann-McNally President Charles Hausmann. His firm sends informational advertising to victims after they have been in an accident. "The rule takes away victims' rights and gives a clear advantage to insurance companies. This is detrimental to the victims' best interests. "
"This rule prevents people who need attorneys to learn about services available to them. More than that, Hausmann argues that the 30-day rule helps insurance companies, the lawyers' traditional adversary in personal injury lawsuits.
A 2007 study by the Insurance Research Council showed that people who retained attorneys to represent them received two and a half to three times the amount of money than those who did not have attorneys.
"If insurance companies can keep people from receiving written information about their rights for 30 days, they can do whatever they want and no one can stop them," said Hausmann. He noted that within that critical 30 days, victims may succumb to less-than-fair insurance company offers or hire an off-the-TV law firm with little substance to its claims.
Hausmann-McNally's 28-page brochure, for example, sets out information about victims' rights, how the legal process works, how to select an appropriate lawyer and law firm, pitfalls to avoid when dealing with insurance companies and more. One of the most popular sections is a chart illustrating the stages of a law case. " This new rule prohibits us from giving this information to accident victims for 30 days at the most crucial point in their decision process. This level of useful information could never be presented in a TV commercial, or print ad."
On the other hand, Hausmann says that doctors, chiropractors, repair shops, funeral parlors and insurance companies can contact the victims whenever they wish. They can camp on their doorsteps and call them as much as they want. It is unfair that attorneys, who can help obtain justice for the accident victim, are prohibited from contacting them. This is true even though a personal injury attorney's compensation depends directly on whether and how much money they obtain for their client. In other words, they are not taking any money from the victims unless and until they receive compensation for them.
"Fair is fair," charges Hausmann, "and this rule tips the scales away from justice."
"Insurance companies profit immensely if people do not hire attorneys to represent their side of a case." A recent Bloomberg online article showed that if Allstate Insurance could prevent 25 percent of accident victims from hiring attorneys, their stock would go up $1.60 a share—for an estimated sum of $847,680,000. Money that should go to accident victims is shifted to the insurance company's bottom line. At one time, Allstate distributed a brochure discouraging accident victims from hiring attorneys. It is no secret that insurance companies like this new rule.
"What this new rule means is that the victims do not have access to the information that will help them achieve a better settlement from insurance companies."
It doesn't help that some law firms create outrageously misleading TV and radio ads putting unrealistic expectations into victims' heads. Promises of million-dollar settlements, claims that the firm is most feared by insurance companies, hand-shaking attorneys handing over large checks are all part of lawyer marketing.
People need to be able to see print material so they can review and carefully judge what the "offer" is from the attorney. Glitzy Yellow-pages ads or 15-second TV commercials do not offer enough time or space to evaluate what the attorney or law firm is offering, Hausmann says. There are real differences between law firms and how they work and even what they charge clients. The client has the best chance of discerning these differences by reading prepared material and then following up with their own questions. Preventing print material from being sent promptly interferes with their rights to information.
Three Battles at One Time
Hausmann says there are three battles going on at once. Right now, personal injury attorneys are on the short side of all three:
1 - Battle between insurance companies and personal injury attorneys.
Insurance companies would rather have clients settle for whatever they choose to offer than battle with an attorney. One study, conducted by the Insurance Research Council, done in 2003 showed the victims represented by an attorney received 2 1/2 to 3 times as much as those who were not represented.
2 - Battle between lawyers who want to advertise their services and those who do not. Hausmann maintains that attorneys who favor this rule don't like the new more aggressive marketing some lawyers have taken on. Some are still holding to the old notion that the profession should not market or advertise its services. That explains why there is not universal cry from lawyers about losing their first amendment rights to commercial free speech.
3 - Battle against the negative image of lawyers. Many people believe they can get through life and never need the services of an attorney. Then, when something really bad happens and their rights, safety or wealth are threatened, they change their mind. "People love to hate lawyers," Hausmann says, "until they need one."
If personal injury attorneys are not allowed to contact accident victims, the insurance companies are. Although it has been demonstrated time and again that insurance adjustors make low-ball offers and use stall tactics to force victims into settlements, personal injury attorneys who protect their rights are prohibited from contacting them.
Although the Indiana law went into force in January 1, 2011, Hausmann says he intends to keep the issue alive.
Hausmann is particularly incensed at the rationale for the new rule, an alleged concern about the "sensitized state" of victims who were either injured or grieving. "These same 'sensitized individuals' are prey to insurance companies who are free to contact, cajole and make lowball offers," Hausmann charges. "Without an attorney to protect their rights, these individuals are more likely to take whatever insurance companies deem to offer."
"This rule hurts the very people they think they are helping," he said. "I am surprised at the rationale and lack of understanding of the true consequences of implementing this rule."
# # #