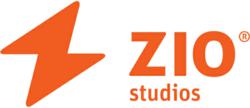 We have no doubts that with Iohann at the helm, STORYZ Animation will be proven as a leader in world-class production and a pioneer in IP development for the Latin American and Hispanic markets
Bogota, Colombia (Vocus/PRWEB) March 30, 2011
ZIO Studios announced the key hire as part of its current expansion phase in which it will be developing next-generation 3D social and mobile games, as well as its own animation titles for film and television.
Iohann Sanmartin has 15 years of experience in the entertainment business and is an expert in innovative production strategies for animation and new media properties. He has a solid track record in working hands-on with "pixels and people," designing and producing projects for blue-chip clients such as the Walt Disney Company, Universal Studios and Lucas Arts.
"Our board and senior management believe that Iohann is a prefect match for the studio's international aspirations and a wonderful addition to the ZIO family," said Eduardo Smith, Chief Operating Officer at ZIO Studios and former STORYZ Director. "His extensive experience, the quality of his work, and superb creativity are perfectly aligned with our vision and philosophy. We have no doubts that with Iohann at the helm, STORYZ Animation will be proven as a leader in world-class production and a pioneer in IP development for the Latin American and Hispanic markets."
In January, STORYZ premiered one of Latin America's first Real-3D short animated films, "Dreamcatchers," which is currently showing in over 200 movie theaters in Colombia. A feature-length version is currently being developed.
ZIO Studios announced last month that it had closed its first institutional financing round for $1.3 million from fund manager Promotora through its venture capital arm, which focuses on technology, software, and life sciences investments in the region.
ABOUT ZIO
ZIO is an award-winning global animation, gaming, and transmedia studio based in Bogota, Colombia, with clients in North America, Europe, Asia and Latin America. ZIO is made up of 3 studios: BRAINZ, its games and new media unit; STORYZ, its TV/Film animation production house; and MOMPOZT, its post-production and visual effects shop.
http://www.zio.co
# # #