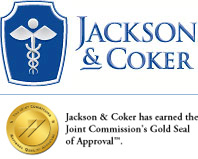 "Providers with dual residency training in two specialties are more marketable in terms of selecting appealing locum tenens or permanent doctor opportunities," Tony Rico, Sr. VP, Jackson & Coker
Alpharetta, GA (Vocus/PRWEB) March 30, 2011
Competition is keen for top physician jobs, and one way to become highly competitive in the physician job market is to complete residency training in multiple specialties, according to a special report published in the latest Jackson & Coker Industry Report. The article, entitled "Dual Residencies—Primary Care and Psychiatry," points out, in particular, the benefits to practicing physicians who can work comfortably treating patients from the perspective of family medicine and psychiatry.
"This makes perfect sense for primary care doctors with dual medical training who are under pressure to treat more and more patients, some of whom have psychiatric illness," stated David Booher, Vice President of Primary Care with Atlanta recruitment firm Jackson & Coker. "Given the dire shortage of psychiatrists nationwide, primary care providers with clinical skills in psychiatry bring additional value to the health care organizations where they practice," he stressed.
On the flip side, psychiatrists who are also trained in a primary care discipline are more flexible in treating psychiatric patients who also have concomitant medical problems that require immediate attention.
Tony Rico, Jackson & Coker's Sr. VP, Operations and VP, Psychiatry & Neurology, explained: "Health care organizations of all sizes, especially state mental health agencies, are facing tremendous budgetary constraints and are forced to trim their staffs. Psychiatrists who are trained in family medicine are comfortable administering H&P's [history and physicals] and performing other medical procedures that fall under the scope of care traditionally associated with internists and family practitioners.
"Certainly providers with dual residency training in these two specialties are more marketable in terms of selecting appealing locum tenens or permanent doctor opportunities," Rico pointed out.
The article also quotes Simona Folovey, with the American Board of Internal Medicine, who concurs: "I would say these doctors are more marketable. The more capabilities the doctor has, the better. You see more physician job opportunities emerging for them. These are physician specialists, and they're knowledgeable in both fields; so I think it definitely works to their advantage."
In addition to discussing flexibility in practice, the article also examines the "dual experience outlook" in terms of credentialing verification, compensation, billing for services, and future prospects for integrating the two fields.
Here is the link to the entire special report: http://www.jacksoncoker.com/physician-career-resources/newsletters/monthlymain/des/DualResidencies.aspx
About Jackson & Coker
Jackson & Coker (http://www.jacksoncoker.com) believes that all hospitals, clinics, physician practices, and patients should have access to a physician whether for a day, a lifetime, or any of life's changes in between. For over three decades, Jackson & Coker has been uniting physicians and hospitals to ensure that all patients' needs are met by providing physicians for as little as a day and as long as a lifetime. The firm specializes in physician recruitment in anesthesiology jobs, CRNA jobs, neurology jobs, psychiatry jobs, surgery jobs, primary care jobs as well as emergency medicine jobs.
Headquartered in metro Atlanta, the firm has earned a reputation for placing exceptionally qualified physicians in commercial and government doctor opportunities. Recruiters work in two divisions of the company: Retained Search, which recruits physicians representing over 40 medical specialties for permanent physician jobs, and locum tenens jobs, a staffing model that recruits medical providers (physicians and CRNAs) for temporary physician jobs.
The company has earned a "Gold Seal" designation as a "Certified Health Care Staffing Service" by the Joint Commission and is affiliated with a credentials verification organization (JH CVO) that has received certification by the National Committee for Quality Assurance (NCQA) in ten out of ten credentialing services.
Additionally, Jackson & Coker participates in social media networks such as Facebook, LinkedIn, YouTube and Twitter—including managing separate Twitter websites focused on major medical specialties.
###