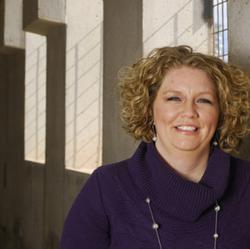 Being a mother is the hardest job I have ever had and combined with the rigid schedule of office life, it was too much. I'm not alone. Nearly 31% of mothers, leave their corporate jobs for more flexible lifestyle for an average of 2.7 years
(Vocus/PRWEB) March 30, 2011
Jessica Miller-Merrell, a full time working mom, HR Leading voice in social media joins special web chat hosted by White House Council on Women and Girls.
They will host a live-streamed Web chat on Yahoo! Shine on Wednesday, March 30, at 4:45 EDT at the White House website. The main topic of the web chat will be women, employment, education, and how to create workplace flexibility.
According to Jessica Miller-Merrell, "The topic of flexible work schedules often to referred to as flexible schedule or work shifting are becoming at hot topic because of successful case studies with companies like Best Buy and ROWE as well as the pass of the Federal Telework Bill in late 2010. And nearly 86% of employees say they would prefer some sort of flexible work schedule."
For Jessica Miller-Merrell, being a mother is the single hardest and most rewarding job in the entire life, and it's also the most important. Miller-Merrell encourages companies to engage actively in providing resources for working moms.
Jessica Miller-Merrell who has been actively involved in the working moms' community is very looking forward to hear Valerie Jarrett, senior advisor to President Obama and chair of the White House Council on Women and Girls, and Preeta Bansal, J.D., general counsel and senior policy advisor in the U.S. Office of Management and Budget. These powerful women will be featured and will continue the discussion on Facebook answers, and continue the chat on Facebook. Miller-Merrell invites participants to ask questions on her Blogging4Jobs fan Page after the White House web chat is over..
Jessica Miller Merrell said in her interview "Being a mother is the hardest job I have ever had and combined with the rigid schedule of office life, it was too much. I'm not alone. Nearly 31% of mothers, leave their corporate jobs for more flexible lifestyle for an average of 2.7 years."
Who would benefit from the White House web chat on women issues in workplace? Miller Merrell believes expecting moms and moms returning to workplace after the maternity leave will find the chat very educational. The HR pros will be able to have the deeper understanding of what matters to women and working moms the most.
Join Jessica Miller Merrell tomorrow March 30, 2011 for the live viewing of White House Chat on Blogging4Jobs Fan Page.
For business tips and advice, go to the Jessica Miller–Merrell website and claim a free report http://blogging4jobs.com/.
For the Media: Jessica Miller-Merrell is available for expert quotes, speaking and consulting. Contact Jessica via email at jessica(at)xceptionalhr(dot)com or by phone at 405.912.4885.
For media inquiries contact publicist:
Tatyana Gann
615.354.7625
About Jessica Miller-Merrell:
Jessica is a leading voice in the HR social media community and has over 10 years of experience in human resources and recruiting. She hosts the first and only Internet web-show for job seekers on Mingle Media TV called Job Search Secrets. Her book, Tweet This! Twitter for Business was released in February 2010. Jessica has been quoted in publications as an expert including Glamour Magazine, Entrepreneur Magazine, and SHRM's HR Magazine. She is a hostess of Job Search Secrets with Jessica Miller Merrell podcast.
Jessica is a sought after speaker about human resource's role in social media and has spoken at SHRM's Leadership Conference, HR Southwest Conference, and HR Florida Conference.
Complete bio can be downloaded on Blogging4jobs.com.
# # #