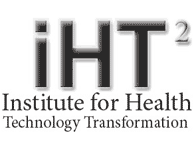 "Diverse organizations share a realization that high-tech integration must be paired with high-touch outreach."
San Francisco, CA (Vocus/PRWEB) March 30, 2011
The Institute for Health Technology Transformation's Health IT Summit commenced March 22 in San Francisco with a panel discussion on accountable care organizations (ACOs). Panel moderator Mary Rubino, senior editor of Health Affairs, told attendees that detailed rules defining ACOs may be released in a matter of weeks by the Centers for Medicare & Medicaid Services. But until that timetable becomes a reality, the public won't know for sure how ACOs will be structured or how they will function.
If we accept the general premise of an ACO as a network of physicians or other providers who work together to improve the quality of health care services and reduce costs for a defined patient population, what are some of the underlying factors under consideration by health IT leaders?
Katherine Schneider, MD, vice president of health engagement for Atlanticare, commented, "To make this really work, as a delivery system we have to determine the right care models to move from volume-based care to value-based care. From there, we'll back the business piece onto it in terms of how we are going to get paid and what kinds of tools we'll use to support it."
Atlanticare has been piloting small projects wherein patient-centered care builds off a more advanced primary care system. "Linking in through care coordination is really going to be the key," explained Dr. Schneider. "It's really the first time in our history that we've had a potential business model to support our mission and vision of building healthier communities. We are very excited about that population health perspective."
"We talk about how technology can help us have care be more accountable at a community level," noted David Nace, MD, vice president and medical director at McKesson. "But technology is really an enabler. In and of itself, it's not going to deliver better care to patients. Physicians will, and teams will. We need to change the way we deliver care -- in a more coordinated way, a more efficient way, using evidence-based best practices."
Scott Young, MD, senior medical director and co-executive director at Kaiser Permanente's Care Management Institute, pointed out that economic integration of ACOs must be accompanied by clinical integration. Kaiser boasts the largest civilian installation of electronic health records, but, according to Dr. Young, "that's one brick in a big wall that you're building to support the care that's going on. The next step is determining how you actually care for patients across a continuum…inpatient, outpatient, home care, population care, those sorts of things. That's the accountable care challenge we're moving toward."
Chris Jaeger, MD, MBA, vice president of medical informatics for Sutter Health, added that organizations need to change the way they think about delivering decision support at the point of care. And that thought process should extend to where the patient makes decisions that affect his/her health and wellness.
"It's about decision support where patients live," said Dr. Jaeger. "We started extending our care model from the bricks and mortar of our organizations out to other communities. People go to the gym; we extend care there. People go to the supermarket; how can we give them information while they're shopping that helps them buy the food that makes them become healthy if they're diabetic or obese?"
Michael Dinneen, MD, director of the office of strategy management for Military Health Services, which provides care for over 9 million beneficiaries, about one-fifth of which are on active duty, took the discussion another step further, to a global perspective.
"We're accountable to the American people to make sure that soldiers who are injured on the battlefield get the very best care. Electronic systems track them from the moment of injury to a hospital that might be in the desert, and then while they're in the air being transported to Germany, and then back to the facilities at Walter Reed or Bethesda, and then off to the VA," Dr. Dinneen said. "So the challenges of connecting information over multiple sites are huge for us."
At the other end of the spectrum from casualty care, the military has a forceful commitment to getting people healthy. The chairman of the Joint Chiefs of Staff now receives a monthly report on the health of the force. "And [Defense] Secretary Gates takes a report on the well-being of the force once a quarter because of concern about the stress we're putting on the force and their families with this war," concluded Dr. Dinneen.
So as diverse organizations take steps to prepare for the uncertainties of accountable care, they continue to strive for the right blend of high-tech integration with high-touch assistance for patients and their families.
By Frank Irving on behalf of iHT2
About the Institute for Health Technology Transformation:
The Institute for Health Technology Transformation is the leading organization committed to bringing together private and public sector leaders fostering the growth and effective use of technology across the healthcare industry. Through collaborative efforts the Institute provides programs that drive innovation, educate, and provide a critical understanding of how technology applications, solutions and devices can improve the quality, safety and efficiency of healthcare. http://www.ihealthtran.com
###