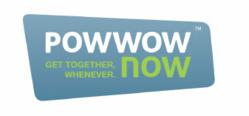 the leading Conference Call Company were chosen specially because of their innovative approach to business...
(Vocus/PRWEB) 31 March 2011
With the launch of Startup Britain this week, the Coalition Government is placing heavy emphasis on the importance of entrepreneurship in a bid to get the UK economy back on track.
The new campaign, set up by entrepreneurs for entrepreneurs, is designed to celebrate, inspire and accelerate enterprise in the UK. By offering discounted services and initiatives to the 270,000 companies that are started every year, StartUp Britain will act as the resource for all new businesses. Benefits to the sum of £1500 will be offered including subsidised advertising and marketing, office space, broadband, finance and mentoring support.
Powwownow are one of the only SME sponsors, with others including Google, Barclays, Microsoft and eBay. However, the leading Conference Call Company were chosen specially because of their innovative approach to business, and CEO Andrew Pearce's creative approach to new ventures.
In addition to merely sponsoring the campaign, Andrew was keen for Powwownow and himself to truly get involved on a grassroots level. This is why he put himself forward to be a part of the mentoring sessions, something which he himself knows the importance of.
Powwownow CEO Andrew Peace says: "I'm a passionate supporter of entrepreneurship in this country, and I've said for a long time, that as a country we need to make it easier for people to start up and grow businesses. Without the mentoring I received from a business angel investor in my first business, I would definitely have made many more mistakes, and ultimately might not have succeeded at all."
Duncan Cheatle, one of the directors of StartUp Britain has spent over 10 years championing UK enterprise and is founder of The Prelude Group, The Supper Club and 'ThanksTo'. Speaking on Powwownow's involvement, he said:
"I've worked with over 1000 entrepreneurs and almost universally those that succeed attribute part of that success to the timely insights shared by a mentor. Sometimes the hardest thing is to find people who have really been there and done it, people with the right skills to advise and steer. That's why I'm delighted Powwownow is supporting StartUp Britain and our drive to match experienced mentors with tomorrow's entrepreneurial successes."
Startupbritain.org is due to launch the 'Mentor Marketplace' in the coming weeks, aimed at helping facilitate the sometimes difficult process of securing a mentor. The service will also act as a platform for vetted professionals to offer their services to the start-up community at large.
About Powwownow:
Powwownow was founded in the UK in 2004, offering customers low-cost conference calling facilities with the ethos of no booking, no billing, no fuss. The customer does not need to book a conference room and never receives a bill from Powwownow. They only pay the cost of their own call, which is added to their standard telecoms bill. The company now operates in 15 countries worldwide including the US and major European markets and recently acquired web conferencing and business collaboration providers, Yuuguu. Turnover for 2010 is predicted to reach £10m.
Powwownow employs 49 people and is based in Richmond and Manchester.
# # #