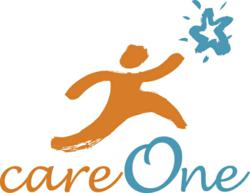 We believe that many families turned to credit cards to help pay for basic expenses and now they are seeking help with that debt.
Columbia, MD (Vocus/PRWEB) March 31, 2011
Considering a second child? Personal finance experts at CareOne Services Inc. suggest you check your finances – and maybe pack up your credit cards – first.
CareOne's recent research found that, while there is no significant increase in the amount of debt between couples without children and families with one dependent, the debt burden increases dramatically following the addition of a second dependent.
Families without dependents averaged $13,992 in unsecured debt in 2010, while families with one dependent averaged $14,351 in debt – only a 3 percent increase. However, families with two dependents averaged $16,815 in debt – a 17 percent gain over families with one dependent and a 20 percent increase over families without dependents. Unsecured debt includes lines of credit that are not collateralized with a lien on an asset. This typically includes debt with revolving lines of credit like credit cards and personal loans.
"When parents think about the cost of a second child, they likely factor in some of the larger costs, like day care, but may not have considered some of the everyday costs like clothing, medical expenses and extracurricular activities," said Mike Croxson, president of CareOne. "These routine costs add up quickly and have a significant impact on the family budget."
Croxson said he believes the reason there is such a dramatic increase after the second dependent is added is because when couples have their first child there are often multiple places they can cut expenses to accommodate the increased costs. However, families often have less discretionary spending to cut with a second child. Some families also purchase a larger house or car before the birth of a second child, which can further strain the household budget.
The analysis also found that the recession and layoffs have strongly impacted families, as a growing number of people with children are seeking debt relief. In 2010, there was a 21 percent increase in the number of CareOne customers with dependents. Through the first two months of this year, the number has continued to rise, increasing by another 39 percent.
Families with dependents now comprise more than 50 percent of CareOne's customer base. This is especially significant since the U.S. Census Bureau estimates that only 41 percent of all households had children in 2010.
"The last few years have placed a significant burden on the finances of average families," Croxson said. "While many parents have seen their income decline, either due to job loss or pay cuts, the expenses associated with raising children continued to rise. We believe that many families turned to credit cards to help pay for basic expenses and now they are seeking help with that debt."
If there is a positive sign in the fact that more people with children are seeking debt relief, it's that parents are taking steps to regain financial control. As they move through that process, Croxson said he hopes these parents will have open and honest discussions about money with their children.
"I believe that American families are getting into a cycle of chronic debt," Croxson said. "Many adults were not adequately taught the fundamentals of personal finance. Unless they learn to better manage their own money, and then pass those lessons onto their children, this cycle of debt will continue. CareOne is pleased to provide not only short-term debt relief, but to also give families the tools they need to educate themselves and end the debt cycle."
On its website, CareOneCredit.com, CareOne offers a wide range of resources to help families better manage and understand their finances, including debt calculators and budgeting tools. The website also houses the CareOne Community, where individuals can share their budgeting tips, struggles and triumphs as they work to become debt free. The tools and Community are available to anyone, not just CareOne customers.
CareOne analyzed the debt and family status of more than 120,000 people who have enrolled in its debt management or debt settlement programs since 2009. CareOne is one of the nation's largest providers of debt relief services.
About CareOne
CareOne Services Inc. is a debt relief company formed in 2002 to provide consumers with multiple solutions to complex money issues. CareOne takes a holistic approach to assisting customers in debt and reviews each situation to create achievable financial solutions. CareOne's services include credit counseling, debt management, debt settlement, as well as free referrals to bankruptcy attorneys if that is in the best interest of the consumer.
CareOne also provides the CareOne Community, a free online resource for consumers that includes educational tools, blogs and forums where more than a million people share their experiences and receive support from others in similar situations.
Headquartered in Columbia, Md., CareOne has helped more than 2 million people. In 2010, it provided consumers with the tools and assistance to pay down more than $385 million in debt. CareOne provides services in 41 states. For more information, call 1-800-373-3225 or visit CareOneCredit.com.
For The Media
For more information on CareOne Services Inc. and the debt relief industry, visit CareOneDebtInsights or call (336) 505-9312. Copies of the data are available upon request.
###