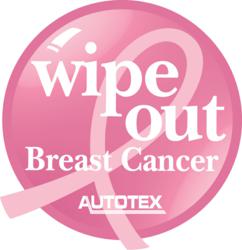 Pine Brook, NJ (Vocus/PRWEB) March 31, 2011
AutoTex PINK, the windshield wiper blade that is working to "Wipe Out Breast Cancer," has announced that it will be a part of the Officially Licensed NASCAR Hall of Fame Magazine. The publication will be nationally distributed at outlets that include Barnes and Noble, Borders, B. Dalton's, Waldenbooks and the NASCAR Hall of Fame.
"We are excited to be a part of the NASCAR Hall of Fame Magazine ," said Paula Lombard, founder of AutoTex PINK. "We know there are millions of NASCAR fans and this is our opportunity to tell them about our unique product. Everyone needs windshield wiper blades, so why not choose ones that benefit an important cause like breast cancer?"
The NASCAR Hall of Fame, located in Charlotte, NC, is a 150,000 sq. ft. world-class facility honoring NASCAR and creating an enduring tribute to the drivers, crew members, team owners and other contributors to the sport. Each year, a new class is inducted to the Hall of Fame. To commemorate each year, an official and exclusive keepsake book is produced that details the history of the sport featuring the five inductees, the 25 nominees, the selection process and the Hall of Fame itself.
About AutoTex PINK: AutoTex PINK is a division of WEXCO Industries, Inc., a certified WBENC (Women's Business Enterprise National Council) company that is one of the nation's leading global supplier of OEM quality windshield wiper blades, auto parts and accessories. A portion of the sales of AutoTex PINK windshield wiper blades goes to the National Breast Cancer Foundation and the Breast Cancer Society of Canada. For more information, visit http://www.autotexpink.com or call 800.692.3962.
###