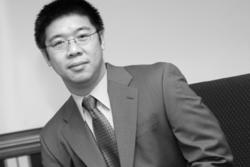 We are very proud of Michael, his work and his support of numerous legal service groups.
Towson, MD (Vocus/PRWEB) March 31, 2011
Bowie & Jensen is pleased to announce that Michael W. Siri, a senior associate with Bowie & Jensen, has been appointed to the Executive Counsel for the Baltimore County Bar Association. Mr. Siri will be an at-large member.
Mr. Siri currently chairs the membership committee for the bar and is past chair of the young lawyers section.
"We are very proud of Michael, his work and his support of numerous legal service groups," said Robert R. Bowie, Jr. co-founder of the firm and head of the firm's litigation department. "Michael's trial experience, leadership skills and judgment make him a great addition to the bar's executive counsel."
Mr. Siri is a senior associate in Bowie & Jensen's litigation department, assisting clients with a variety of legal issues. His practice focuses on commercial litigation, including construction law and estates litigation. He has worked on matters at all stages of litigation in both state and federal courts, as well as, administrative hearings and arbitrations.
Mr. Siri routinely counsels the firm's construction law clients on issues involving all aspects of a construction project, including contract formation, mechanic's liens, bid protests, delay claims, and payment issues. As part of the firm's construction law group, Mr. Siri provides legal guidance to individuals, general contractors, subcontractors, developers, and businesses. Further, Mr. Siri sits on the Board of the American Subcontractors Association – Baltimore Chapter. Mr. Siri's practice extends beyond construction law. He has successfully represented clients in all manner of commercial litigation.
Mr. Siri is committed to public service and the professional development of all attorneys. An active member of the Maryland State Bar Association, Mr. Siri is the former Chair of the MSBA Young Lawyers Section and has served on the MSBA's Board of Governors. He serves as board member of the Maryland Bar Foundation, the philanthropic arm of the MSBA. He created the One Bar | One Community Public Service Project for the MSBA, whereby a monthly public service event is scheduled to benefit residents of Maryland.
As a result of efforts, Mr. Siri is the recipient of the Edward Shea Jr. Professionalism Award and the Alex Fee Pro Bono Award. He has been named as a Rising Star in Maryland's SuperLawyer publication for each of the past two years. Mr. Siri is also a regular contributor to the Daily Record's Generation JD.
About Bowie & Jensen
Bowie & Jensen is a Maryland-based law firm with attorneys representing clients around the world. Bowie & Jensen focuses on Business Litigation, Business Transactions, Intellectual Property, Employment Law, Estates & Trusts, Tax and Construction Law. For more information on Bowie & Jensen, please visit http://www.bowie-jensen.com.
###