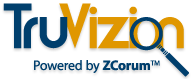 We've looked at a number of cable modem provisioning and diagnostics applications and we're confident that ZCorum's tool is the best fit for our company.
Alpharetta, GA (Vocus/PRWEB) March 31, 2011
ZCorum and Cunningham Communications announced today that they have completed a license agreement that allows Cunningham Communications to use TruVizion, ZCorum's cable modem management and diagnostics application.
Brent Cunningham, General Manager of Cunningham Communications said the decision to go with ZCorum was based on the features in TruVizion, and the availability of support. "We've been using other providers' tools, but we found that the interface and diagnostic capabilities in TruVizion are going to be much better. We've also had some challenges getting the level of support we needed, because the developers are not based in the U.S. We like the fact that ZCorum's development staff and engineers are located in their corporate office in Atlanta. We've looked at a number of cable modem provisioning and diagnostics applications and we're confident that ZCorum's tool is the best fit for our company."
TruVizion is a cloud-based application hosted in ZCorum's data center. Among other things, providers use the tool for troubleshooting individual end-user modem and EMTA issues, tracking down plant-wide problems, and identifying opportunities to proactively improve cable plant performance.
Arthur Skinner, Vice President of Sales and Business Development at ZCorum, said they've been in discussions with Cunningham Communications for some time. "We were talking with Brent back in 2009, and stayed in touch with him even after they chose a competitive product. We felt confident we would win another opportunity to address their need for a powerful, yet flexible solution for cable modem diagnostics." Skinner noted that TruVizion has allowed his company to expand their customer base well beyond the wholesale broadband services they have traditionally provided. "With TruVizion, we can work with cable companies like Cunningham, even if they don't have a need for other core services we offer, like email hosting or end-user technical support. It's been a great addition for us."
Skinner said ZCorum will be in booth # 7 at the American Cable Association's 18th Annual Summit April 12th in Washington, D.C., where he will be providing live demos of the TruVizion software.
About ZCorum
ZCorum provides broadband Internet and communication solutions to telcos, cable companies, utilities, and municipalities, assisting in all facets of broadband implementation, integration, engineering and consulting, network monitoring and diagnostics. ZCorum also offers wholesale, private-labeled Internet services, including data and VoIP provisioning, email, Web hosting, and 24x7 support for end-users, enabling service providers to compete effectively in their local rural and suburban markets. ZCorum is headquartered in Alpharetta, GA. For more information, please visit http://www.ZCorum.com. For more information on TruVizion, visit TruVizion.com.
About Cunningham Communications
Cunningham Communications was founded in 1944 as Cunningham Telephone. In 1997, the company expanded into the cable TV business, and now offers digital and HD programming, digital telephone, long distance and high speed Internet service in 12 communities in north-central Kansas.
###