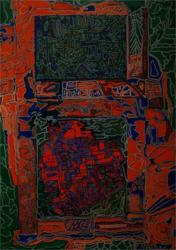 Personal touch may become the Midas touch
Vancouver, British Columbia (PRWEB) March 31, 2011
As MerchantAuctions.com continues to launch and further develop, it would appear at first glance, that it is similar to the other major auction sites dealing in Fine Art & Collectibles. Digging a little deeper, however, unique differences become apparent. The most obvious is their business model which does not include buyers' premiums; listing fees for merchants; and unnecessary shipment of the merchandise to the auction company – all of which many of the other auction companies' demand. Worth mentioning, merchants join by way of invitation and approval upon request, rather than just by registering and then starting to sell to buyers.
But these are not the most significant differences. It is behind the scenes which demonstrate that Merchant Auctions is a unique and most welcome addition to the world of online auctions. Numerous international art galleries are presently preparing to list at MerchantAuctions.com, and perhaps as equally appealing is that just as many emerging artists are also coming onboard. The appeal comes from MerchantAuctions.com approach to marketing extensively to a global audience, and more significantly, their commitment to promote the artist specifically through advertising and an extensive social media network. In doing so, the artist becomes a focal point attracting international attention, rather than simply becoming one of many listed artists in a now trendy sub-category within most of the large auction companies' arts categories.
This personal touch offered by MerchantAuctions.com extends to all of their merchants, and once publicly-known, may well set MerchantAuctions.com apart from the competition.
# # #