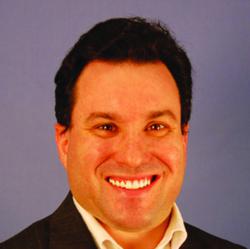 Our 'Big Ideas' conference will offer a positive, freedom-oriented agenda to empower individuals, improve lives, and ensure that health care is more accessible for all Americans.

- Eli Lehrer, The Heartland Institute
(Vocus/PRWEB) March 31, 2011
On Thursday, April 7, The Heartland Institute will bring to Capitol Hill several of the nation's leading experts on health care reform for a "Big Ideas" conference addressing one of the top public policy issues of our day.
"Our Big Ideas conference will offer a positive, freedom-oriented agenda to empower individuals, improve lives, and ensure that health care is more accessible for all Americans," said Eli Lehrer, vice president of DC operations for the Chicago-based Heartland Institute.
The conference is free and open to the public and media, but advance reservations are required. Contact Deborah Bailin at dbailin(at)heartland(dot)org or at 202/525-5726.
When: Thursday, April 7, 8:30 a.m. to 12:15 p.m.
Where: 2322 Rayburn House Office Building, Washington, DC
Who: Rep. Fred Upton (R-MI), chairman, House Energy and Commerce Committee (keynote speaker)
Other participants include:
Michael Cannon, Cato Institute
Blair Childs, Premier Healthcare Alliance
Peter Ferrara, The Heartland Institute
Christie Herrera, American Legislative Exchange Council
Andrew Langer, Institute for Liberty
Bartley Madden, The Heartland Institute
Nina Owcharenko, The Heritage Foundation
Jim Pinkerton, New America Foundation
Kerri Tolozcko, Let Freedom Ring
Grace-Marie Turner, Galen Institute
The Heartland Institute is a 27-year-old national nonprofit organization based in Chicago. Its mission is to discover, develop, and promote free-market solutions to social and economic problems. For more information, visit our Web site at http://www.heartland.org or call 312/377-4000.
# # #