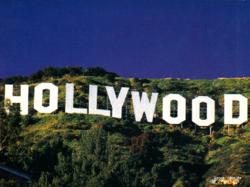 New York, NY (Vocus/PRWEB) March 31, 2011
Shaman Lawyer Vincent Presti, an I Wanna Be On® Packaged Personality, has received encouraging support from some industry figures with his plans to launch a talent agency.
Shaman Lawyer Vincent states,
"Friends and industry acquaintances have welcomed news of my forming a talent agency with much encouragement. Currently, I am reviewing franchising requirements of the major guilds, such as SAG, AFTRA, Actors' Equity, DGA, and WGA, and will be submitting formal applications shortly. The plan is to start small with a few clients whom I can package and brand over many media platforms. My goal is to represent at least one A-List celebrity within the first six months of operation.
"With regard to the Shaman Lawyer franchise, I may consider retiring the moniker since all talent management operations will be conducted through I Wanna Be On®. While the Shaman Lawyer title has helped me understand the industry and allowed me to exercise some creative commentary and analysis over the years, this packaged personality does not lend itself to mainstream talent representation. For example, unless I develop a rooster of talent that includes Shirley MacLaine, John Edward, and Charlie Sheen and his Warlocks, Shaman Lawyer just does not fit."
However, until the talent agency is officially formed, Shaman Lawyer will continue to provide interesting, creative commentary on major celebrity and political events.
About S.H.A.M.A.N. Lawyer
The Self-Help Association of Muckrackers Against Neophytes (S.H.A.M.A.N.) Lawyer was formed in 2006 as an I Wanna Be On® Packaged Personality to help empower individuals to demand commercial standards and practices in the self-help industry.
Shaman Lawyer Vincent Presti has published Career Discernment in 2008 that helps professionals overcome their career dissatisfaction with comedic spiritual insights. Vincent has appeared on Inside Edition to discuss the Arizona sweat lodge tragedies. The New Yorker (March 2, 2009) has also mentioned Shaman Lawyer Vincent in the Talk of Town for his spiritual abilities.
# # #