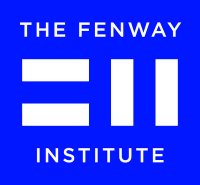 This effort is clearly an important first step to creating an agenda that will advance the health of LGBT individuals.
Washington, DC (Vocus/PRWEB) March 31, 2011
The Committee on Lesbian, Gay, Bisexual, and Transgender (LGBT) Health Issues and Research Gaps and Opportunities at the Institute of Medicine (IOM) of The National Academies advanced the future of LGBT health research today with the release of The Health of Lesbian, Gay, Bisexual, and Transgender People: Building a Foundation for Better Understanding. This historic report will guide the National Institutes of Health (NIH) as they design and fund research projects aimed at documenting and addressing LGBT health disparities. Judith B. Bradford, PhD, and Harvey J. Makadon, MD, of The Fenway Institute both sit on the 14-member IOM Committee that issued the report.
The Fenway Institute has made Drs. Bradford and Makadon available for interview in the wake of this groundbreaking report. Bradford is Director of the Center for Population Research in Lesbian, Gay, Bisexual and Transgender Health at The Fenway Institute, funded by the Eunice Kennedy Shriver National Institute for Child Health and Human Development. She is also Co-Chair of The Fenway Institute.
Makadon is Director of Education and Training at The Fenway Institute and is lead editor of The Fenway Guide to LGBT Health, published by the American College of Physicians in 2007. He is also a Clinical Professor of Medicine at Harvard Medical School.
"It was a great privilege to participate in the IOM process. At The Center for Population Research in LGBT Health at The Fenway Institute, we are constantly trying to centralize and improve data on the health of LGBT US residents so that there is a better understanding of the health needs of our community," said Bradford. "The IOM report assembles existing research and makes recommendations for next step priorities. This provides a framework for identifying and reducing health disparities among sexual and gender minorities and directly supports the health of our community. It is truly historic."
"It is incredibly gratifying to be part of the team that helped assemble this historic Institute of Medicine report," said Makadon. "This effort is clearly an important first step to creating an agenda that will advance the health of LGBT individuals. Aside from a research agenda, we must recognize the importance of educating health professionals about LGBT issues and creating welcoming environments for care. Studies show a reluctance to care for LGBT individuals and education about LGBT health issues in medical schools and schools for other health professionals is minimal."
Both doctors can speak to:
· How LGBT health differs across gender, racial, cultural, economic, regional, and age subgroups
· Substance abuse, including tobacco and alcohol, in the LGBT community
· Issues of LGBT mental health, including those contributing to youth suicide
· How discrimination in other parts of life, including denial of marriage equality and employment discrimination, adversely impacts LGBT health
· Existing gaps in the available research and data regarding LGBT health, and why these gaps exist
· How to ensure that future health research accurately represents the full diversity of the LGBT population
· The groundbreaking nature of the report, and how it constitutes the latest in a series of milestones in federal recognition of LGBT people as a population with specific health needs
Further information on the report's findings and recommendations is below.
To arrange an interview with Dr. Harvey Makadon or Dr. Judith Bradford, contact Cathy Renna via the email address or phone number to the right.
For nearly forty years, Fenway Health (http://www.fenwayhealth.org/) has been working to make life healthier for the people in our neighborhood, the LGBT community, people living with HIV/AIDS and the broader population. The Fenway Institute (http://www.thefenwayinstitute.org) at Fenway Health is an interdisciplinary center for research, training, education and policy development focusing on national and international health issues.
Recommendations included in the report:
· Researchers must engage LGBT people in health studies and collect data on these populations to identify and better understand health conditions that affect them.
· Federally-funded surveys should proactively collect data on sexual orientation and gender identity, just as they routinely gather information on race and ethnicity.
· Information on patients' sexual orientation and gender identity should be collected in electronic health records, provided that privacy concerns can be adequately addressed.
· The National Institutes of Health should support the development of standardized measures of sexual orientation and gender identity for use in federal surveys and other means of data collection.
· The NIH should provide training opportunities in conducting research with LGBT populations and encourage grant applicants to address how their studies would include or exclude sexual and gender minorities.
The Committee on LGBT Health Issues and Research Gaps and Opportunities was formed a year ago in response to a request (http://iom.edu/Activities/SelectPops/LGBTHealthIssues.aspx) from the U.S. Department of Health and Human Services for guidance on researching LGBT health issues. The committee conducted an extensive review on the health status of lesbian, gay, bisexual, and transgender populations in preparation for issuing their recommendations. The committee worked to identify research gaps and opportunities related to LGBT health and to outline a research agenda that will assist NIH in enhancing its research efforts in this area. The committee also examined research training needs aimed at fostering the advancement of knowledge about LGBT health to identify impediments that hinder such advancement.
In doing this work, the committee noted that:
· Research has not been conducted evenly across sexual and gender minority populations, with more research focusing on gay men and lesbians than on bisexual and transgender people.
· Research has not adequately examined subpopulations, particularly racial and ethnic groups.
· Most research has been conducted among adults, with a modest number of studies on adolescents and less attention on LGBT elders.
From the available research, the committee found that:
· LGBT youth have an elevated risk for attempted suicide and depression, and sexual minority youth may have higher rates of substance use than heterosexual youth.
· One of the barriers to accessing quality health care for LGBT adults is a lack of providers who are knowledgeable about LGBT health needs as well as a fear of discrimination in health care settings.
· LGBT elders are more likely to rely on friends and others as caregivers than biological family members, at least in part because they are less likely to have children.
###