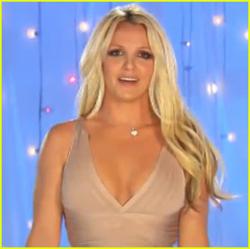 New York, NY (Vocus/PRWEB) March 31, 2011
Shaman Lawyer Vincent Presti, an I Wanna Be On® Packaged Personality, sees an interesting pattern in the latest legal news developments involving Charlie Sheen and Britney Spears that may reflect upon the success of their future tours.
In 2007, Shaman Lawyer Vincent was interviewed by various radio talk show hosts about how celebrities were supplementing publicity for their forthcoming projects with high-profile lawsuits, especially Brittney Spears.
Shaman Lawyer Vincent states,
"After Enrique Iglesias dropped out of the Britney tour, we get news from RadarOnline that she and her father are being sued for $10M by Brand Sense Partners over a fragrance deal. Similarly, after CNBC reported that Charlie Sheen's tour was not selling out as previously reported, the Hollywood Reporter reports that Charlie Sheen and his parents were being sued for yet another $10M lawsuit for their interference in an alleged reality show about an estranged, avuncular family member, Joe Estevez. Regardless of these lawsuits merits, their timing could be certainly helpful for the publicity campaigns for both stars' forthcoming tours."
According to Hollywood, Esq., even Sheen's attorney believes that the lawsuit is "ridiculous."
"Regardless of their merits, these lawsuits operate as publicity engines that may indicate a celebrity is seeking courtroom PR to offset negative press or to jump start a troubled project," opines Shaman Lawyer Vincent. "If this pattern is applicable here," according to Shaman Lawyer Vincent, "then clearly Britney and Sheen will need to bring their A game to the stage since courtroom PR alone cannot create satisfied audience members."
Shaman Lawyer Vincent wishes Britney and Sheen much success in their endeavors and hopes that justice prevails, especially for the paying fans!
About S.H.A.M.A.N. Lawyer
The Self-Help Association of Muckrackers Against Neophytes (S.H.A.M.A.N.) Lawyer was formed in 2006 as an I Wanna Be On® Packaged Personality to help empower individuals to demand commercial standards and practices in the self-help industry.
Shaman Lawyer Vincent Presti has published Career Discernment in 2008 that helps professionals overcome their career dissatisfaction with comedic spiritual insights. Vincent has appeared on Inside Edition to discuss the Arizona sweat lodge tragedies. The New Yorker (March 2, 2009) has also mentioned Shaman Lawyer Vincent in the Talk of Town for his spiritual abilities.
# # #