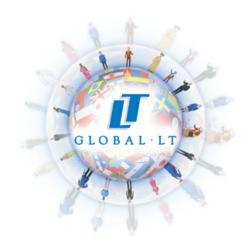 Troy, MI (Vocus/PRWEB) March 31, 2011
Global LT, a leading provider of Language & Cultural Training, Translation and Expatriate Destination Services has seen a 17.6% employment growth since January of this year, with an overall projected outlook of 20% by 2012.
"This is exciting news for us at Global LT. We are a small business, but have a big global impact. Knowing the economic conditions worldwide, we are pleased to have sustained a balance last year during a downturn and have come out on top in business and employee growth" says Ken Patterson, COO of Global LT.
According to the US Department of Labor, teaching is one of the fastest growing and hardest positions to fill. In the economic outset, Global LT thrives on its roster of teachers worldwide who work directly with tomorrow's executive level to get them acclimated in their new destination, that includes, training them to speak the countries fluent language and getting them acclimated to their new cultural environment. According to reports at myglobalcareer.com and Salary.com, international business is the fastest growing market. If you can't speak at least one other language or at least understand that border lines are fading, you will certainly be overlooked by those ambitious enough to seek employment oversees, at least once in a career's lifetime.
Global LT's experience with global companies has found that in order for employees to be successful, they must attain these five attributes:
1. Learn a second language
2. Be willing to relocate worldwide
3. Learn and build leadership strategies
4. Build a healthy peer culture
5. Become ingrained in that cultures society
Global LT, and it's over 30-years experience in the business, has worked with the top 1000 businesses worldwide to promote a stronger executive as well as inter-cultural base. It's work atmosphere is by far one of the top in the industry with benefits such as job specific training to encourage employee growth, lucrative benefits package, competitive salary, flexible work schedule, family atmosphere and mini perks like potluck lunches and bring your pet to work day. Global LT employees are also bring the 5 attributes to the workplace, with over 15 fluent foreign languages spoken internally.
To learn more about Global LT and it's employment opportunities worldwide, follow us at http://www.Twitter.com/GlobalLTUSA or visit http://www.Global-LT.com
Global LT:
Founded in 1979, Global LT is headquartered in Troy, Michigan. Global LT is a world renowned provider of language training, cultural training, translations and expatriate destination services with representatives in Boston, Los Angeles, Phoenix, Pittsburgh, Raleigh, Hong Kong, Frankfurt, London, and Shanghai. Global LT is a member of the National Minority Business Development Council (NMBDC), The Association of Language Companies (ALCUS), American Translators Association (ATA) and the Women's Business Enterprise National Council (WBENC). To learn more visit http://www.Global-LT.com for more information or call + 1.888.645.5881
###