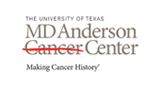 McLean, VA (Vocus/PRWEB) March 31, 2011
M.D. Anderson Cancer Center, a client of NavigationArts, a leading web consulting firm, has won the Best in Class Medical Website Award from Interactive Media. The award recognizes websites that excel in the areas of planning, execution, and overall professionalism in design and development. NavigationArts executed a comprehensive website redesign for M.D. Anderson to help the preeminent organization better communicate with its core audiences. Through extensive user research, including focus groups and clickable prototypes, NavigationArts was able to understand what patients and their families need from the M.D. Anderson website and subsequently craft an experience to serve their needs.
A fundamental aspect of the redesign was the creation of "Patient Care Essentials," a section that highlights the most important steps of the cancer diagnosis, treatment, and recovery process. Intuitive pathways to information ease the process of scheduling follow-up appointments, seeking treatment advice, and communicating with physicians. Doctors can now more easily access patient information, and newcomers seeking treatment are more effectively attracted to M.D. Anderson's services.
This is the second award for the M.D. Anderson website. In 2009, the Web Marketing Association honored the site with a Health Care Standard of Excellence Award.
The M.D. Anderson case study is available on the Navigation website. More information regarding the award can be found at http://www.interactivemediaawards.com.
Information About NavigationArts:
NavigationArts is a full-service web consultancy specializing in web strategy, user experience design, and technology. We help our clients meet their business needs by optimizing their web presence for communication, e-commerce, community building, and more. We help our clients solve challenging problems by bringing together highly experienced cross-functional teams drawn from analytical, creative, and technical backgrounds. At NavigationArts, we believe that user experience is the only sustainable competitive advantage online. Our mission is to create online experiences that are most satisfying for our users and most valuable for our clients. For more information, go to http://www.navigationarts.com.
###