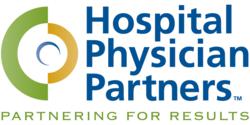 These are incredible times for our company.
Hollywood, FL (Vocus/PRWEB) March 31, 2011
Steady growth, national expansion and the recent integration of their Emergency Medicine and Hospitalist Medicine business lines have led Hospital Physician Partners (HPP) to further expand their executive and senior leadership. The Florida based clinical Staffing and Management Company has added three new members and promoted another to their senior operations leadership team all within the last four months.
Ed Weinberg has been promoted to Chief Operating Officer (COO) while still maintaining his role as President of HPP affiliate PhyAmerica Government Services, Inc. Weinberg will oversee all of HPP's physician services operations for the companies more than 100 private, non-profit and governmental healthcare contracts. Peter Doerner was hired at the end of 2010 as Senior Vice President and Chief of Development. During his more than 20 years in healthcare executive leadership, Doerner has created over $1 billion of new customer revenue for the companies he has worked with including RehabCare Inc., a national leader in post-acute rehabilitative care.
Heading up HPP's rapidly growing Hospitalist Division will be Bryan Weiss, former COO of Emcare Inc.'s Hospitalist division. Weiss has specialized in inpatient and outpatient care and short-stay surgery center sectors of healthcare for over 25 years. Alongside Weiss to direct and lead HPP's expansive physician recruitment division will be Fred Newmark. Newmark will join HPP in April coming to HPP from LifePoint Hospitals Inc. in Nashville, TN where he helped lead physician and nursing recruitment efforts for the 50 hospital system.
"These are incredible times for our company," says Jeffrey Schillinger, HPP Chief Executive officer. "We have added a level of talent that will raise our operational capacity exponentially and provide the foundation required for such a rapidly growing company."
About Hospital Physician Partners
Hospital Physician Partners, (HPP) is a physician-led, privately held Medical Management company that specializes in the integration of Emergency Department and Hospitalist Medicine programs. With hospital and physician partnerships in more than 100 hospitals in over 20 states, Hospital Physician Partners is one of the fastest growing Medical Management companies in the United States maintaining offices in Hollywood, Florida; Jacksonville, Florida and Durham, North Carolina. For more information, visit hppartners.com.
###