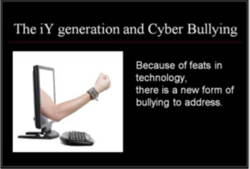 It is vitally important for all drivers who transport children to and from school to be adequately trained
Texarkana, TX (PRWEB) April 12, 2011
Vertical Alliance Group, Inc. a leading supplier of online training and information solutions announced today its next generation school bus driver safety training software. Infinit-i Version 2.0 delivers an open architecture, expanded video support, a new rich client and personalization features. Infinit-i Version 2.0 empowers school districts to optimize their training programs by driving increased availability and training effectiveness out to drivers, monitors, managers and other staff with renewed efficiency using an online solution.
"It is vitally important for all drivers who transport children to and from school to be adequately trained," said Jay Wommack, President and CEO, Vertical Alliance Group. "The new Infinit-i for SafePUPIL solution can help any district with not only bus driver training but in other areas that we are deeply concerned about like the prevalence of bullying, on-board discipline and driver awareness."
The Infinit-i solution for SafePUPIL is used to easily deliver and efficiently communicate important procedures, policies, and training. It ensures better driver exposure to school district policies and important communications through constant, convenient online access. It also enhances school bus driver safety consciousness through interactive training modules while documenting the preparedness of the district with reporting of actions and progress.
The SafePUPIL Infinit-i solution can be used to develop new drivers with the School Bus CDL Tutorial. The solution benefits any district with specialized training modules for all types of relevant bullying, health and safety training, and "leave no child behind" post-trip bus inspections.
The online training program can also be used as an in-service training solution for consistent orientation, e-learning, information sharing, and resource management training to all employees, anywhere, anytime. The Infinit-i platform complements efforts to manage and reduce risk by providing both 3rd-party time monitoring user activity, and facilitating delivery of HR training programs with more quantitative outcomes than traditional means.
Some of the improvements and new capabilities of Infinit-i Version 2.0 include:

Resource Center: import any custom training or content, information or videos in many standard formats into the solution.
Impressive On-demand and DVD Libraries: video training sessions, tests and evaluations, full management reporting.
Personalized Ease of Use: provides personalized scheduled viewing of assigned or mandatory materials for individuals for easy management and significant productivity improvements reducing training costs.
GUI Enhancements: expanded administration functions add flexibility for customizing individual or group viewing experience.
Architecture: Microsoft® .Net® for a reliable, versatile framework and Silverlight® for creating engaging, interactive applications for many screens across the Web, desktop, and mobile devices.
Infinit-i Version 2.0 is now available and current customers are already being upgraded to take immediate advantage of the new features and capabilities. Additional information specific to the school bus transport industry can be found on the SafePUPIL website online learning management system.
###