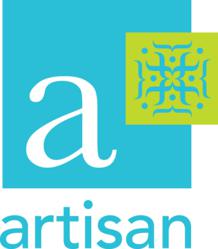 We are happy to join with ShareASale to launch a new affiliate marketing channel. We think affiliates will be very excited about this program, as it offers a competitive two-tier commission option and 90 day tracking
(PRWEB) April 14, 2011
Dayton, OH Panstoria, creators of Artisan 4.0, a premier digital scrapbooking software, announced today the launch of a new affiliate marketing channel on ShareASale. Panstoria launched Artisan 4.0 on January 21 and has been making successful inroads in the digital scrapbooking arena.
Artisan 4.0 is perfect for the busy mom on-the-go or the experienced scrapbooker who wants to try her hand at hybrid scrapbooking. Currently retailing for $39.95, the software can be installed on up to two Windows-based PCs and includes 3 free art kits.
"We are happy to join with ShareASale to launch a new affiliate marketing channel. We think affiliates will be very excited about this program, as it offers a competitive two-tier commission option and 90 day tracking," said Mike Carroll, CEO of Panstoria.
The Panstoria Affiliate program is a multi-tier program, offering participants 20% commission on the first $2,000 in monthly sales and 25% for sales above that. If the participant signs up another affiliate, the referrer receives an additional amount based on 10% of the new affiliate's monthly commission. Once a company or individual becomes a Panstoria Affiliate, access will be provided to links and banners to help generate activity on their own website.
For companies or individuals interested in earning considerable revenue right away, visit http://www.shareasale.com/shareasale.cfm?merchantID=31040 to sign up.
About Panstoria, Inc.
Panstoria launched in 1993 under the name Interpersonal Computing, Inc. In 2003, under the name Caspedia, Mike Carroll and Paul Schweizer began creating photo management software to meet their own needs. Eventually, they used the Caspedia Digital Scrapbooking technology to develop software licensed to a third-party. In 2010, the company changed its name to Panstoria to prepare for the release of Artisan 4.0, a premier digital scrapbooking application for Windows. More information about Panstoria and Artisan 4.0 can be found at http://www.panstoria.com. Follow Panstoria on Twitter at http://www.twitter.com/panstoria and on Facebook at http://www.facebook.com/Panstoria.
###