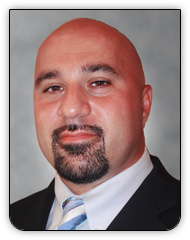 (PRWEB) April 25, 2011
Liberty Urgent Care recently upgraded its radiological capture, sharing and data security capabilities to become the Kansas City area's first urgent care facility with full PACS and Disaster Recovery solutions, provided through OffSite Image Management Systems (OIMS) of St. Joseph, MO.
Liberty Urgent Care serves the Liberty, MO and surrounding northeast KC metro area with a wide range of medical services. The upgrade, completed last month, gives the facility the ability to provide onsite radiological services, including digital X-Ray. It allows Liberty to have immediate 24/7 access to its radiological images, to securely store them and safely relay the images to outside professional interpretation services, even in the event of unplanned failures or disasters. These improvements also ensure greater organizational proficiency and productivity while providing more timely and accurate diagnoses than other such facilities.
Lasha Dalakishvilli, Chief Executive Officer and co-founder of OffSite Image Management Systems, values the partnership with Liberty Urgent Care. From the beginning, OIMS' focus has been to provide exceptional customer value through customized solutions in storage and business continuity, as well as a flexible, case-by-case approach to reducing customer costs. In today's high-tech/high-cost healthcare world, it's a winning strategy for both Liberty Urgent Care and all OIMS customers.
About OffSite Image Management Systems
Launched in 2007 in St. Joseph, MO, OffSite serves the Data Storage, Business Continuity, and Disaster Recovery needs of healthcare facilities in various shapes and sizes, including teleradiology service providers. OIMS' solutions include, but are not limited to, DR, workflow continuity, data migration, and providing PACS services. For additional information, visit http://www.offsiteimagemgt.com or contact Lasha Dalakishvili at lashad(at)offsiteimagemgt(dot)com.
###