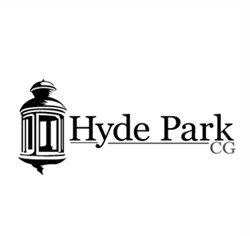 He personally made a very bad situation into a good one and if you are facing similar scenarios, I would suggest giving Andrew a chance to help you organization
Atlanta, Georgia (PRWEB) April 27, 2011
Hyde Park Commercial Group is pleased to announce the closing of a $4,200,000 commercial loan restructure. Andrew Fotos, Partner of the Atlanta office of Hyde Park CG, has successfully completed a Loan Restructure on behalf of a client with their secured lender bank.
The owner of an Atlanta MSA unanchored retail shopping center faced maturing debt, poor market conditions, as well as declining real estate values which prohibited the property from being refinanced. At the time Hyde Park CG became involved, the unpaid balance of the note exceeded the current market value for the center, the client had added additional collateral to reinforce the loan, and all the while the property had been languishing with only 30% occupancy and unable to support the debt service.
Hyde Park CG facilitated a case of value, cash flow, and exit strategy solutions that would benefit both the borrower and lender. Hyde Park negotiated on behalf of the client with the Bank to establish the current market values and existing cash flows to restructure the loan. Further, Mr. Fotos arranged a new leasing and management company, a new real estate attorney, and recommended property tax consultants.
As a result, Hyde Park CG successfully closed a new 24 month interest only loan, at a reduced interest rate, and a release of the additional collateral. Additionally, the property's occupancy has now climbed to 60%, property taxes are being reduced 30%, and the new loan documents provide better protection for the client.
Of Andrew Fotos and Hyde Park CG: "He personally made a very bad situation into a good one and if you are facing similar scenarios, I would suggest giving Andrew a chance to help you organization"- Clem, VP of Commercial Banking.
Hyde Park CG has offices in Cincinnati and Atlanta. Hyde Park Commercial Group focuses on four key lines of business: Commercial Real Estate Finance, Business Finance, Commercial Loan Restructuring, and Distressed Debt Opportunities.
For more information visit: http://www.hydeparkcg.com or call 513.792.2940.
###