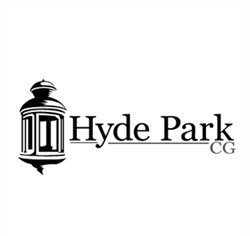 We are very happy with what you have been able to do for us, and thank you.
(PRWEB) April 22, 2011
Cincinnati, OH Hyde Park Commercial Group, a Cincinnati based commercial real estate adviser, is pleased to announce the closing of a $1,100,000 commercial loan restructure. Hyde Park's Andy Belew and Radhika Pai renegotiated the terms of a first position mortgage for the benefit of both a Hyde Park CG client and their secured lender bank.
The subject property, a Michigan City, Indiana Gas Station and Mini Market, became distressed due to declining market conditions which resulted in a loan balance that far exceeded its present market value, and debt service payments that no longer could be sustained by the income produced by the property. Both the client and lender sought a reasonable alternative solution to what seemed to be a definitive foreclosure situation.
Working with the client and the Special Assets Officer at the bank, Hyde Park Commercial Group produced cash flow and value analysis, engaged third parties to verify its analysis, and negotiated a new loan structure that reset the loan appropriately to today's market value. This restructure allowed the lender to move the loan out of Special Assets as a performing asset, and relieved the overburden of the properties debt that saved the owner's investment.
The results of Hyde Park Commercial Group's negotiation bifurcated the loan into an 'A/B' structure with a new $600,000 'A' mortgage, 25 year amortization and 6.5% interest rate, and a 'B' loan of $200,000 with no payments or interest accrual for the first 6 months. Over $300,000 of the loan was written off.
Of Hyde Park CG: "We are very happy with what you have been able to do for us, and thank you." - Syed
Hyde Park Commercial Group has offices in Cincinnati and Atlanta. Hyde Park Commercial Group focuses on four key lines of business: Commercial Real Estate Finance, Business Finance, Commercial Loan Restructuring, and Distressed Debt Opportunities.
For more information visit: http://www.hydeparkcg.com or call 513.792.2940.
# # #