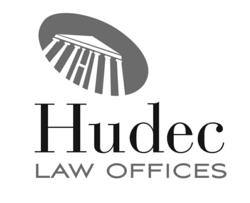 When Hudec became seriously ill for nine months in 2004 we were concerned, but his energetic return to participate in hundreds of meetings was a godsend.
East Troy, WI (PRWEB) May 03, 2011
East Troy attorney Patrick Hudec has obtained a record-breaking $209 million environmental settlement pertaining to the Waste Management Metro Landfill located in the City of Franklin, Wisconsin, according to Franklin, Wisconsin Mayer Tom Taylor. The settlement was reached with the Waste Facility Siting Board (WFSB) in Madison, Wisconsin (State of Wisconsin Department of Administration-a division of Hearing and Appeals). Hudec and Jesse Wesolowski, the City of Franklin city attorney, represented a 16-member committee representing 1.67 million residents in Milwaukee, Waukesha, and Racine counties, the cities of Franklin and Muskego, and the towns of Raymond and Norway, all in Wisconsin. The full case name is: Waste Management of Wisconsin, Inc., Metro Landfill Facility Greenspace Protection and Limited Landfill Expansion Agreement (also referenced as case # WFSB 2010-195).
The negotiations between the Landfill Siting Committee and Waste Management lasted nine years and also included a groundbreaking land donation by Waste Management of 282 acres surrounding the site to create an environmental corridor insulating the landfill from burgeoning growth in Franklin, according to the settlement agreement. The process was completed at the end of 2010.
"This environmental settlement will be seen across the State of Wisconsin as an extraordinary historical precedent for future landfill Siting agreements and environmental settlements. This is a model of cooperation between Waste Management and communities that are required to be landfill hosts, under the Landfill Siting Law. The settlement offsets the adverse impacts that are a burden on landfill neighbors and for the communities involved," says Hudec.
"Hudec is recognized throughout the state as the leading attorney in this area. He essentially created a negotiating process that the legislature imposed to override local zoning in the 1980s when he represented the Town of East Troy and Walworth County in the first landfill under the new state Landfill Siting Law. What he has amassed over more than 30 years regarding the operational and financial interworkings of landfill companies—as well as his unequaled experience and knowledge of the Siting Law and environmental regulations—has leveled the playing field," said attorney Wesolowski. "When Hudec became seriously ill for nine months in 2004 we were concerned, but his energetic return to participate in hundreds of meetings was a godsend."
According to the settlement agreement, the landfill is located in the extreme southwest corner of Milwaukee County in the City of Franklin. Waste Management initially intended on expanding the landfill to a property east of the site, which the City of Franklin strongly opposed. The committee ultimately negotiated a north expansion and obtained a land dedication so that the property would be effectively surrounded by a permanent environmental corridor creating an isolated "landfill island." The Landfill Agreement also includes a pre-negotiation of any future landfill within a designated area such that the affected municipalities will not have to go through the hundreds of meetings and years of negotiations that typically are involved in any landfill siting or expansion. Most estimates anticipate that the landfill will ultimately be a depository for 28 million tons of garbage over the next 40 years. If it receives more waste, as many believe, the agreement could exceed $300 million in "2011 dollars" as the per-ton "host fee" will increase annually by Consumer Price Index increases. The agreement was formally approved by the Negotiating Committee on August 4, 2010, and various documents are still currently being filed with eminent approval.
Franklin Mayor Tom Taylor praised the agreement and the dedication its 16 members and its attorneys, calling the agreement groundbreaking and comprehensive, and calling the $209 million estimated value of the settlement an extraordinary achievement.
The payments were divided among the seven municipalities by a unanimous vote per the settlement agreement. "The division of payments, after working together for years, is historically a complex and potentially divisive process, but attorney Wesolowski finessed a compromise that was quickly and unanimously accepted by all 16 municipal representatives. Hudec said, "Jesse did a remarkable job and I am left completely impressed by his political acumen and leadership over the last nine years. He is widely recognized as one of the most knowledgeable and innovative municipal attorneys in the state. In my 32 years of government experience, I have never met his equal in effectively dealing with personalities, political interests, and the complex governmental bureaucracy with which we have had to deal. I have to add that his wit and humor made the hundreds of meetings that the Committee and its attorneys had to attend an unexpectedly enjoyable experience."
Also in accordance with the agreement, The City of Franklin will be receiving 75 percent of the payments. However, Franklin and the Town of Raymond also receive free garbage disposal for as long as the landfill receives waste. With Franklin's historical growth rate of the next 40 years could easily add another $100 million to the value of this settlement.
"It's been a long time coming, but it's been well worth it. I was gratified my health issues in 2004 were well-timed with a nine month hiatus in the negotiating process. Now that this is done, I look forward to taking on new individual, corporate, and municipal clients," said Hudec. "I have enjoyed living in East Troy since 1979, having a law practice on the Square, and raising my five children here. Getting my health back, being able to travel, read, attend seminars here and abroad, and having a limited clientele has been revitalizing. I look forward to working with my new staff, our new technology overhaul, and once again enjoying the full-time practice of law, which I have always found to be interesting, enjoyable, and meaningful."
Members of the media can contact Pat Hudec at 262.642.3000 or 414.630.8998, or email at: pat(at)hudeclaw(dot)com. Hudec Law Offices can be found on the Internet at http://www.hudeclaw.com.
###