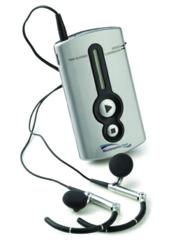 The Neuromonics Tinnitus Treatment has proven to be one of the most effective ways to treat tinnitus on a long-term basis
(PRWEB) April 26, 2011
MIAMI, Fla., April 26, 2011 – Greater Miami Audiology will hold a free informational seminar on tinnitus Tuesday, May 17, 12 noon-1 p.m. in the Atlantic conference room of Mercy Hospital's Bayside Pavilion.
Lawrence Grobman, M.D., and Diana Doniger, Au.D., professional audiology staff from the clinic, will discuss living with tinnitus, the widespread condition defined as the perception of sound when no external sound is present, and the latest treatments for the condition. More than 50 million people in the United States suffer from tinnitus, which is usually brought on by exposure to loud noise. The problem is especially significant in the military, with more than 34 percent of returning veterans from Iraq and Afghanistan suffering from the condition.
The seminar will include discussion of the Neuromonics Tinnitus Treatment (NTT), a particularly effective treatment protocol delivered through its easy-to-use Oasis device. The device is the only FDA-cleared, patented and clinically proven medical device with documented long-term relief of severe or chronic tinnitus. Greater Miami Audiology is one of only five clinics in South Florida to offer the NTT.
The Oasis device looks like a small consumer music player and works by desensitizing the patient's tinnitus perception. The patient wears the device for a prescribed number of hours on a daily basis, listening to soothing music that audiologists customize to each person's unique hearing and tinnitus profile. A recent independent study shows that more than 90 percent of patients who use the NTT experience a significant reduction in tinnitus.
"The Neuromonics Tinnitus Treatment has proven to be one of the most effective ways to treat tinnitus on a long-term basis," says Lawrence Grobman, M.D., clinical director of Greater Miami Audiology. "The Neuromonics Tinnitus Treatment reduces hypersensitivity and annoying environmental sounds – all by allowing the user to enjoy music, a favorite entertainment, without constant distraction of their tinnitus. In effect, the treatment enables the brain to create alternative pathways so tinnitus is no longer perceived."
RSVP, More information
The seminar, free of charge, will be open to the public as well as medical providers and clinicians who find tinnitus a debilitating condition among their patients. RSVP is required to Daniela Cardona, 305-722-6125 or dcardona@southfloridaent.com by 12 noon on May 16. Refreshments will be served.
The seminar, located at the Bayside Pavilion, takes place in the latest addition to the Mercy Hospital complex, at 3641 South Miami Avenue in Miami. For more information, contact Cardona or visit the Greater Miami Audiology website at http://www.greatermiamiaudiology.com.
Greater Miami Audiology (http://www.greatermiamiaudiology.com)
With locations in Miami and Hollywood, Greater Miami Audiology is an audiology practice that helps adults and children with hearing and balance challenges. The professional staff includes three otolaryngologists (ear, nose and throat physicians), three doctors of audiology and two audiology assistants. The practice offers a complete assessment of tinnitus and treatments for the condition, ranging from sound generators and hearing aids to the Neuromonics Tinnitus Treatment.
##