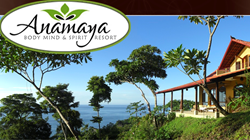 (PRWEB) April 30, 2011
Surfing has a reputation for being dangerous but in addition to the hip lifestyle, maybe that's part of the appeal. Films like the 1966 hit The Endless Summer, introduced us to a new surf culture that became so fascinating that it strongly influenced popular culture. Music, advertising and fashion are still shaped by surf culture and it has become big business despite the risks involved with the sport.
The popularity of surfing is increasing exponentially. Part of the appeal is that surfing is a sport that can be enjoyed as a solo participant. Single travelers are a huge part of the demographic for most surf retreats around the world. It's attractive to travelers because of the exotic locations and the sense of adventure. Surfing is considered to be a solo sport, but it's known for being a very social lifestyle. It encourages beginners to try something new and exciting, and to meet new people.
Surfing is also an inexpensive sport, especially if you attend a Surf Retreat. Anamaya Resort and Retreat Center in Montezuma, Costa Rica is offering a Soul Surfer Yoga and Surf Retreat that includes surf lessons, yoga classes, 7 nights accommodation, 3 organic meals daily, infrared sauna treatments, and more for only $1295. You won't find another package like it. Solo traveling packages are growing in popularity due to a down economy, last minute flight deals, and because of the freedom that traveling alone allows. Costa Rica in general has become quite the hot spot for surfing. Mal Pais surfing is also a very popular surfing destinations in Costa Rica.
Once a beginner understands the basics of surfing, it's a sport they can teach themselves. At the beginning of a surf retreat, a good instructor will teach students about surfboard safety, how to properly paddle a surfboard, and how to "pop up" onto a board. Beginners start off in small waves with a lot of instruction and help from their instructor. The most challenging aspect to surfing is mastering the speed needed to paddle in order to catch the wave and stand up on the board. It may be challenging, but it's also part of the thrill.
It's well known that surfing is a very hip sport. Many may also see the number of health benefits as an added bonus. Surfing is very good for your cardiovascular health, endurance, muscle strength, core and back strength, and increase in energy. Most importantly it's a lot of fun at any ability level. Keeping that in mind, surfing is a full body workout but it is not symmetrical so yoga is the perfect companion to balance the body and the muscles. Because of that Yoga and Surf Retreats have become a popular commodity.
The fact that surfing is a dangerous sport is not a secret. Most injuries occur when a surfer is actually riding a wave. The majority of injuries however, are cuts, bruises, sprains and scrapes due to contact with the sea floor or the board. The second most occurring injuries are due to the force of the waves. A strong wave can cause an eardrum rupture and shoulder dislocations. The third most occurring injuries are due to the surfer's movement on the board like a knee sprain, and the least amount of injuries are due to marine animals (jellyfish, sea urchin, stingrays, sharks, dolphins and seals).
So it's highly unlikely that a beginner or an intermediate surfer attending a surf retreat is going to have any problems immersing themselves in a little bit of surf culture on their vacation. It may become such a thrill that they fall in love with the sport and take it up full time. The owners of Anamaya Resort and Retreat Center in Montezuma can attest that it's an addictive lifestyle as their Soul Surfer Yoga and Surf Retreat is becoming more and more popular. Anamaya actually has a number of retreats that they offer – there is a reason why they are listed as number One on Trip Advisor.
Contact:
Kelsey Matheson-McCord
Vice President/Co-Owner
Anamaya Resort & Retreat Center
kelsey(at)anamayaresort(dot)com
http://www.anamayaresort.com
http://www.montezumabeach.com
# # #