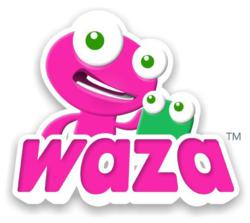 Core to our mission is to create programs that engage children with positive learning experiences and foster a lifetime joy of learning
(PRWEB) April 29, 2011
Boston, MA Six Red Marbles' entire suite of online multi-media teaching programs - Juba™, a whole-brain learning exploration for young learners; Waza™, an interactive math readiness adventure; and Cabanga™, a celebrity agent role-playing game for middle school math - have each been awarded the Seal of Approval from The National Parenting Center.
The National Parenting Center's Seal of Approval winners, judged by independent parents, children, and educators, were recognized for superior design and quality. The testers played with, built, and read about each product, with particular emphasis on reactions of the children. Each product was evaluated on its level of desirability, sturdiness, interactive stimulation, and other ingredients essential in the make-up of a quality product.
"Core to our mission is to create programs that engage children with positive learning experiences and foster a lifetime joy of learning," says Sarah White, President and Founder of Six Red Marbles. "We are thrilled that the children, teachers, and parents who judged our programs had enjoyable experiences and recognized their unique value in helping young people learn."
About Cabanga, the judges said, "This is without a doubt one of the most ingenious, cool and fun ways to learn math in a "real-life" setting. Hats off to Six Red Marbles for totally wowing our testers. Utilizing a faux celebrity world to convey math techniques while linking it to and promoting financial literacy is a stroke of genius." See full review here: http://www.tnpc.com/search/tnpcarticle2.asp?rec=7096
About Waza, the judges said, "Waza uses exciting graphics, cute characters and an engaging story line. The main character has such a great variety of facial expressions that kids absolutely loved spending time with him. A big plus, mentioned by virtually every tester, was that all the content meets state curriculum guidelines." See full review here: http://www.tnpc.com/search/tnpcarticle2.asp?rec=7094
About Juba, the judges said, "Juba is a marvelous example of what happens when truly committed, creative minds get together to create a fun and interactive website for young children. There are loads of learning opportunities including numerous ways to enhance your child's vocabulary." See full review here: http://www.tnpc.com/search/tnpcarticle2.asp?rec=7095
Juba, Waza, and Cabanga engage kids in learning through multi-sensory interactive environments based on the latest neuroscience research on how kids learn. Each program supports whole-brain learning and develops a motivation for and joy of learning through novelty and increased opportunities for success. All programs feature an integrated Spanish/English Toggle allowing kids to seamlessly switch languages for extra ELL support or to learn another language. The seamless adaptive curriculum in Waza and Cabanga supports differentiated instruction, allowing kids to learn at their own pace. Feedback and instructional coaching create a positive and personalized learning experience for children.
The programs are delivered online and correlated to Common Core, State, and NCTM learning standards, as well as NAEYC, ISTE NETS, and Head Start (for Juba). Each program features a Teacher Dashboard providing real-time tracking of student progress and comprehensive reporting. Available anywhere, anytime, the programs foster teacher, student, and parent communication through the Home Connection.
Six Red Marbles is an award-winning provider of educational solutions for the early childhood through higher education market. With roots dating back more than 90 years, the company has developed thousands of creative, effective multi-media educational materials for leading publishers including McGraw-Hill, Houghton Mifflin Harcourt, and Pearson. Its programs have won awards from the Software & Information Industry Association, Technology & Learning Magazine, and the Association of Educational Publishers.
In 2010, the company released its own learning programs which were each named winners of the 2011 Best Educational Software Awards (BESSIE). Based on Six Red Marbles' Natural Learning Approach™, the programs uniquely integrate the latest neuroscientific research on learning, Tribal Pedagogy, and interactive online delivery. The approach—which is sensitive to why we learn, what we learn, when we learn, how we learn, and where we learn—creates fun learning environments that inspire kids and put them on personal paths to success. For more information, free trials and pricing information please visit http://www.sixredmarbles.com.
###