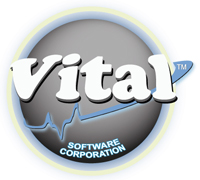 The automated applications, interactive tools, and communicative power of Vital Settlement Pro are virtually unmatched
Ft. Lauderdale, FL. (Vocus/PRWEB) April 07, 2011
Vital Software Corporation is proud to offer decision-support, self- help debt settlement software at no cost whatsoever to all consumers seeking for help to relieve their unsecured debt. As a result of today's economic conditions there are millions of people who have suffered financial hardship causing them to fall behind on their bills, who now need a little extra help. Vital Settlement Pro provides tools that allow subscribers to easily analyze their finances and properly allocate their money for essential needs such as housing, food, utilities, healthcare, and debt settlement.
As a software development company, Vital Software Corporation creates robust, user friendly web solutions to meet market demands. Vital Settlement Pro follows all state and federal regulations, it automates and enhances the consumer's ability to manage and resolve their unsecured debt with their creditors in a manner that is satisfactory to both parties. The Beta version, released in September 2010, produced encouraging results as well as valuable input from subscribers. The latest and official version of Vital Settlement Pro debuts today.
The System is accessed via http://www.vitalinc.com, a safe and secure Website. Users will enjoy the numerous free benefits provided by Vital Settlement Pro:
-24/7 Communications Portal for the User and Creditor
-A user friendly interface for easy account interaction
-Access to over 2,900 creditors who have logged into the System
-Online Access to View the Status of Settlement Offers and other Account Activity
-Automatic generation of Settlement Proposals in an attempt to Satisfy Outstanding Balances
-Fully Transparent System that is Totally in the Subscriber's Control
-Platform for Creditors to complete Bulk Settlements
A simple registration process enables the consumer to enroll any or all of their unsecured debt into the program. The subscriber can choose how many accounts they want to settle as well as a savings plan that fits their budget. They can also choose which financial institution they will utilize to save money for future debt settlement payments.
Once the subscriber has accumulated sufficient settlement savings, Settlement Proposals are automatically generated using one or more predetermined algorithms. These offers are sent to the creditors who may then accept, decline, or make a counter offer. In addition, every month, the automated system sends offers of substantial dollar amounts to settle subscriber's debt on a bulk basis
In fact, Vital Settlement Pro offers many unique features that mutually benefit both parties. For instance, the system permits creditors and third party agencies access to view and submit counteroffers on subscriber's accounts, as well as complete settlements in bulk. Vital Settlement Pro alerts the subscriber whenever the Creditor responds to an offer. At that time, the subscriber may choose to accept or decline the settlement offer. If accepted, the user authorizes the financial institution housing the user's settlement savings deposits to remit payment to that specific Creditor.
The System also generates Cease and Desist letters, which may be sent to third parties, such as collection agencies, by the subscriber. This helps curtail harassing calls from collectors while the subscriber works on settling their debt. Vital Settlement Pro serves as a totally transparent program, in which the user has full control over the debt settlement process from beginning to end.
Not only does Vital Settlement Pro simplify the debt settlement process, but makes it a bit more fun as well. Through interactive social media game applications; users are able to play games, earning badges and prizes, and set savings goals (e.g. child's education, new car, vacation). Users are also able to participate in a Rewards Program, which provides gift cards and other benefits for timely deposits, settlement offers and many other actions. This is a dramatically unprecedented idea in the industry; it takes the task of debt settlement and turns it into something far less stressful.
Changing the face of the debt settlement industry and making the process as easy and friendly as possible is the primary goal of Vital Settlement Pro. "The automated applications, interactive tools, and communicative power of Vital Settlement Pro are virtually unmatched" says Rich Rudner, member of the compliance team for Vital Software Corporation.
The debt settlement business has radically changed since the new Federal regulations went into effect in September 2010. Vital Software Corporation is making a quantum leap by charging nothing for the usage of its software, which not only helps debtors and their creditors, but will make a strong contribution to the economic recovery.
# # #