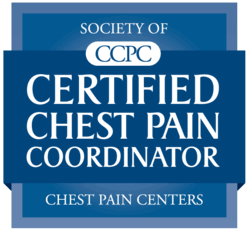 (Vocus/PRWEB) April 14, 2011
The Society of Chest Pain Centers recognizes the challenges a chest pain coordinator faces and has designed this program to promote standards of competency, help coordinators define and obtain the requisite knowledge and skills to be effective in their position, and to provide special recognition to those coordinators who demonstrate the necessary skills in team leadership, process improvement and project management.
Gear up for success – equip yourself with the right tools! To learn more about our Certified Chest Pain Coordinator program and to obtain an application, visit http://www.scpcp.org/education-conferences/ccpc/.
About the Society of Chest Pain Centers
The Society of Chest Pain Centers (SCPC) is a nonprofit international organization that provides accreditation, education and certification to hospitals and health care providers seeking excellence in their treatment of the cardiac patient. SCPC has accredited hospitals in the U.S., Europe and Middle East and conducts workshops and open forums throughout the year. Every year, SCPC holds their annual Congress, an educational conference which attracts attendees from all over the world who share an interest in learning about the latest research, treatment modalities and best practices pertaining to the cardiac patient.
For information about the Society of Chest Pain Centers, visit the website at http://www.scpcp.org/ or call 614-442-5950 or 1-877-271-4176 (toll free).
###