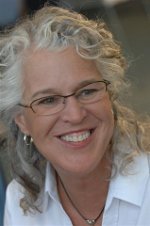 "By allowing kids to begin to develop a relationship with money as soon as they stop putting it in their mouths, they have the opportunity to make mistakes with the $5 toy, instead of the $200 electric bill."
Middlebury, VT (Vocus/PRWEB) April 01, 2011
On March 16th, 2011 at 8:30 am PST, Vicki Hoefle, founder of Parenting On Track™ presented, Money Management 101 for Kids at the Laguna Beach PTA's sponsored, Coffee Break event. Hoefle offers a step-by-step plan for introducing children to money and how parents can act as "financial coaches", as kids learn the ins and outs of creating a healthy relationship with money. The monthly Coffee Break event is organized and supported by the Laguna Beach PTA Council's Parent Education Committee. Coffee Break is open to all parents, LBUSD personnel and the public.
Although many parents give their children an "allowance", they don't have an effective plan for teaching the respect and responsibility that comes along with money. Vicki Hoefle teaches parents how to give children real-life practice in developing a healthy relationship with money. This process includes allowing children to make mistakes, learn by loss and develop the habits for "saving, spending and giving it away."
"In today's economic times, it has become clear that the next generation of consumers and leaders will require a healthier relationship with money than their parents had," explains Hoefle.
The Coffee Break presentation was a perfectly balanced combination of "a-ha" moments and applicable tools. This funny, inspiring, and engaging presentation gave parents a new confidence around educating their children to become savvy and smart consumers. The parents also learned how to help their children set goals and plan for their future, as well as, make positive contributions to the community in which they live.
"Great presentation. I am ready to implement these great ideas. They do seem tough when you are used to a relaxed system, but Vicki inspired me today. These are important skills for a lifetime." Peggy W. via Facebook.
"Great words of wisdom (along with a lot of laughter) given by Vicki Hoefle of Parenting On Track™. Great tips for us to help our children understand money and that the ATM machine is not the tree of life that spews money out whenever we need it!" -Laguna Beach PTA's Parent Education Council via Facebook.
Coffee Break talks offer insight into the vital issues of raising healthy, responsible and competent children. The monthly forum provides an opportunity for all participants to learn new information, share their experiences, and connect with other parents who have similar concerns and desires for their children. The school district superintendent, assistant superintendent, school site principals, and members of the school board together with parents, guardians and mentors regularly attend the talks.
Money Management is just one of Hoefle's popular speaking topics. As a master storyteller who is part comedian, part sage, mostly parent, Vicki shows parents how to strengthen and enhance the parent-child relationship through her various parenting topics ranging from money management to fundamental decisions every parent makes.
All these topics are included as part of Hoefle's proactive, sustainable parent education program based on Adlerian Psychology, Parenting On Track™. Hoefle's parenting program supports parents as they eliminate "useless" behaviors such as whining and power struggles, while showing children that they are capable and important members of the family. The Parenting On Track™ program provides parents with tools to create a respectful and peaceful family life. The program was recently awarded The Baby Planners™ Seal of Approval & received the Parent Tested Parent Approved Award. For more information, or to purchase the Parenting on Track™ Home Program, please visit parentingontrack.com.
The Parenting On Track™ Home Program is available online at parentingontrack.com for $349.00 and includes a 4-DVD video set, 4-CD audio set, a personal study guide & one-year of parental support via an online coaching forum and live web events. Parents may choose to add personal coaching sessions at an additional cost.
###