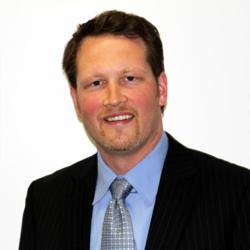 "We want them to gain best practices made possible through accountability, transparency, communication and thorough documentation."
Chandler McCormack, CEO, OxBlue
Atlanta, GA (Vocus/PRWEB) April 12, 2011
As construction cost, risk and competition continue to rise, the construction industry is demanding better project communication, documentation and control. Construction cameras have been proven to be an effective project management tool, which is timely, accurate and effortless to use. As a result of these conditions the demand for professional construction camera services continues to grow.
Chandler McCormack, CEO of OxBlue, explains why construction cameras, also known as time-lapse cameras, are becoming an increasingly critical part of any jobsite. "Fifteen years ago, when I was working as a project manager, I saw this disconnect with what people on the jobsite knew and what the people off the job site thought," he stated. "The perceptions of those not at the jobsite didn't match the reality on the ground. Too many companies would get burned because there management process wasn't reliable or timely enough," added Bryan Mattern, Chief Technology Officer for OxBlue.
To address this challenge, McCormack and Mattern founded OxBlue in 2001, and began developing a secure construction camera system that would become a project management tool for communications and contract compliance. Accessible from the Internet, with higher resolution and ease of use than anything on the market, the system was capable of being used as a real tool and it exceeded expectations. "We were able to empower contractors to coordinate in real-time with design teams, and enable owners to be kept in the loop on progress," shared McCormack. "Unnecessary communications were reduced across the board and schedule disputes were eliminated. No other system offered the usability, image quality, and reliability necessary to meet the needs of the construction industry."
Now at their 10-year anniversary, OxBlue has continued to respond to the growing demand in the construction industry for proper jobsite documentation. Enhancing the functionality of their system by using image technology and refining the interface to make the system even more user friendly, OxBlue tools now allow the client to narrow down specific events and images while accessing the jobsite remotely.
The advent of wireless image transmission from the jobsite was a game-changer in the industry. "An image is only as good as what it shows," said Mattern. "Jobsites inherently lack good internet connectivity. Our cellular capabilities let you put the camera anywhere in the country and anywhere on the jobsite." The result was that requirements for OxBlue's cameras began to appear in owners' contracts, construction specifications and architects drawings across the country.
OxBlue recently released a line of solar systems designed for use with their construction cameras, which met the need for a cost-effective solar solution. The 30% tax credit for solar power resulted in a high adoption rate for solar powered construction camera systems.
They also announced their rugged 12 megapizel pan-tilt-zoom (PTZ) construction camera that allows one camera to cover a large jobsite without the need for multiple cameras to cover all the angles.
Today, OxBlue remains focused on their goal to deliver a rugged, reliable and simple construction camera service designed to help clients better communicate their project status while documenting the entire project. "We want our customers to be able to make the dream on lean construction a reality," declared McCormack. "We want them to gain best practices made possible through accountability, transparency, communication and thorough documentation."
About OxBlue
OxBlue is a leading construction webcam service provider, giving numerous Fortune 500 companies the hardware, connectivity and expertise to enable constant access to jobsites through high resolution construction webcam images. In addition to connecting people on and off site and providing documentation to mitigate risk, Oxblue's construction cameras provide accountability and increase communications between construction companies and clients.
###